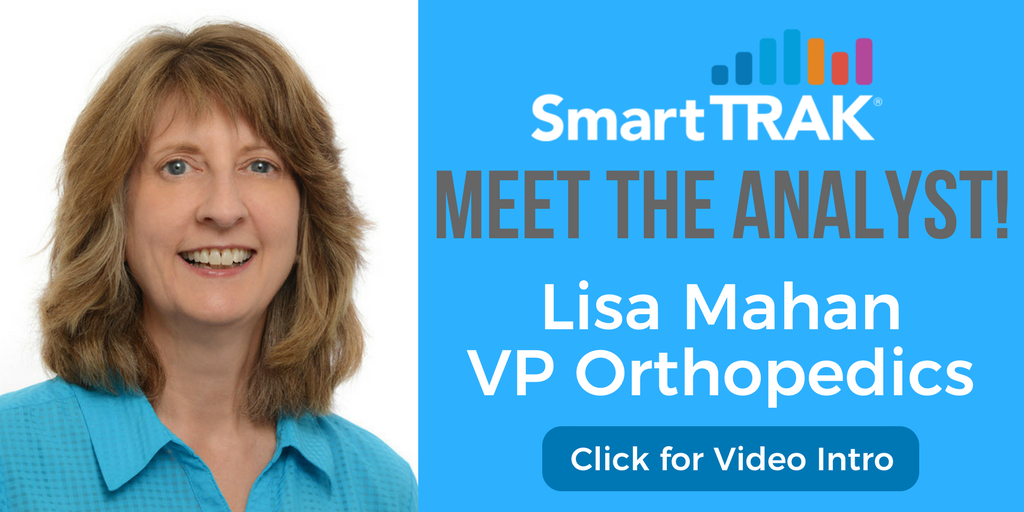 Will you be attending AAOS this year? SmartTRAK will be exhibiting (booth #6847) and we're hoping to schedule a quick meeting to check-in with you and learn how we can better meet your needs.
We'll also have several SmartTRAK analysts on-site consulting with customers. Have questions about market numbers or want to know more about the latest technologies on the market? Maybe you have some questions about our latest market recap or where the market is going?
Meet Lisa Mahan, SmartTRAK's VP of Business Development, Orthopedics. Lisa has 20+ years of experience in the orthopedic industry, including 12 years at J&J DePuy Orthopaedics. Lisa will be representing SmartTRAK at AAOS 2019, March 12-16 in Las Vegas, Nevada. View Lisa's video below...
If you have any questions regarding your market or competitors or would just like to discuss what SmartTRAK can do for your company, you can meet with Lisa at AAOS 2019...please contact us for a meeting!