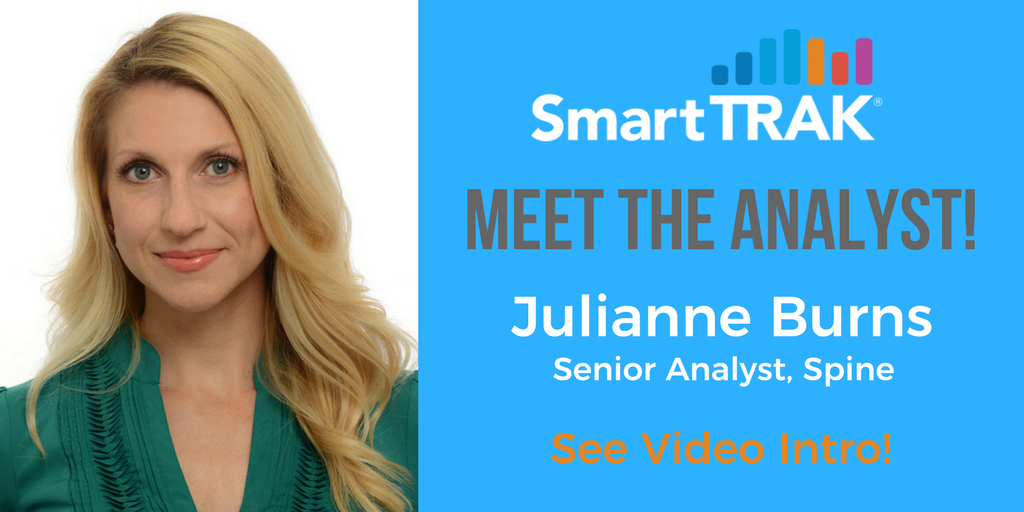 Meet Juliane Burns, SmartTRAK's Senior Analyst, Spine. Julianne has 10 years' experience in marketing, market development and startup consulting in the spine industry, including the position of Market Manager at Medtronic Spinal & Biologics.
Julianne will be representing SmartTRAK at ISASS18 - the Int'l Society for the Advancement of Spine Surgery conference, April 11-13 in Ontario, Canada. If you would like to schedule a meeting with Julianne there, please contact us.
You can view Julianne's video intro below...
Here is another of Julianne's insightful analysis articles on SmartTRAK, this one from November 2017, reviewing the hot topics from the Fall 2017 spine meetings: