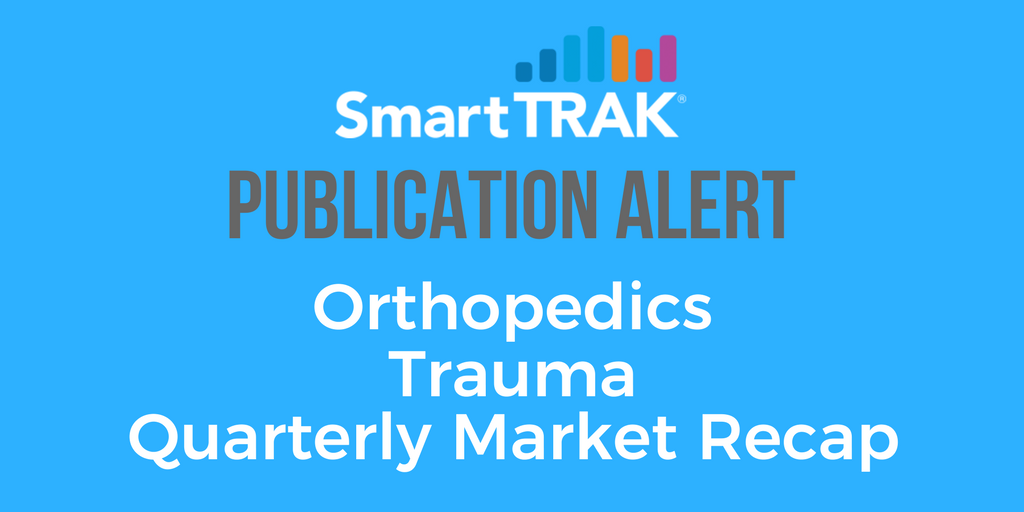 Q317 Trauma Market Recap: Emerging Products, Players Boost the Market
New products and players, along with healthy international sales, gave the Trauma Market a boost in Q317.
By Natasha Weeks, Managing Editor/Sr. Analyst Trauma & Extremities
Strong US growth supported by healthy international sales helped propel the WW Trauma Market up in Q317 – the second quarter with growth. Despite more difficult comps, the trauma segment continued to post yet another quarter of steady growth. IM Nailing, the segment powerhouse, led the charge while Plates & Screws followed suit.