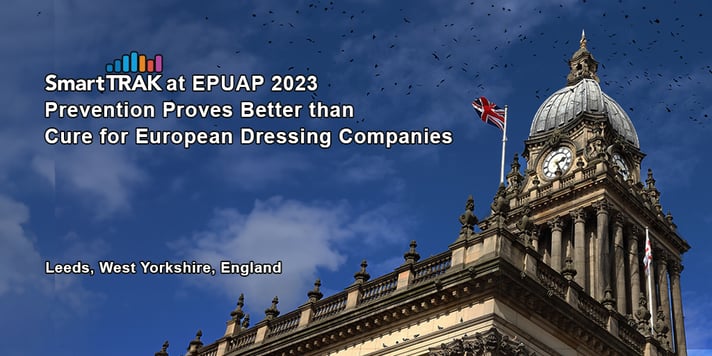 Increasing acceptance of diagnostics, as well as the repositioning of existing technologies, could help drive growth in European wound care.
Pressure injuries are globally accepted as a major healthcare challenge. SmartTRAK estimates there were 10.2MM pressure ulcers in Europe in 2022, with 4.0MM being stage III or IV. At the 23rd European Pressure Ulcer Advisory Panel (EPUAP) meeting recently held in Leeds, UK, the main focus of the meeting was on diagnosing and treating the more challenging stage III/IV pressure ulcers. In this downloadable article SmartTRAK explores how diagnostics continues to be a major driver of innovation within the space and how companies and products previously focused on treatment are now firmly positioning themselves within the prevention space, where SmartTRAK will soon offer brand-new insights.
Among the many topics covered in the article are:
Diagnostics
The perception of diagnostic tools within European wound care appears to be evolving. Previously, they had been viewed as aspirational but unaffordable luxuries, but are now becoming

...




Wound Treatments
There was a distinct lack of new technologies for the treatment of pressure injuries on display in the exhibition, with existing dressings and negative pressure wound therapy (NPWT) being the main solutions on stands. New treatment solutions were ...


Dressings for Pressure Injury Prevention
Historically, clinicians have used dressings designed for managing open wounds as a method of pressure injury prevention. In the last decade, more and more dressings companies have been recognizing the possibilities offered within this market. Published evidence suggests ...

To download and read the complete "Prevention Proves Better than Cure for European Dressing Companies" perspective article by

SmartTRAK

's Aniko Szeker, Sr Analyst, Wound and Kris Finn, Sr Analyst, Wound, please click the button below.

---

SmartTRAK is the Medtech industry's only global Insights-as-a-Service solution for the Orthopedics, Wound Care, Regenerative Medicine and Neuro Therapy markets. SmartTRAK's propriety methodology turns disparate data from hundreds of sources into powerful insights customers can rely on as the trusted source for strategic decision-making. The

SmartTRAK

enterprise platform includes rich daily updates, comprehensive market coverage and simple-to-use tools and dashboards for market, product and financial analysis. Customers leveraging the

SmartTRAK

platform also have direct access to market experts for inquiries and advisory services. If you would like a demo of what

SmartTRAK

has to offer and see how we can help increase proficiency, improve productivity and reduce costs for your company, just click here.