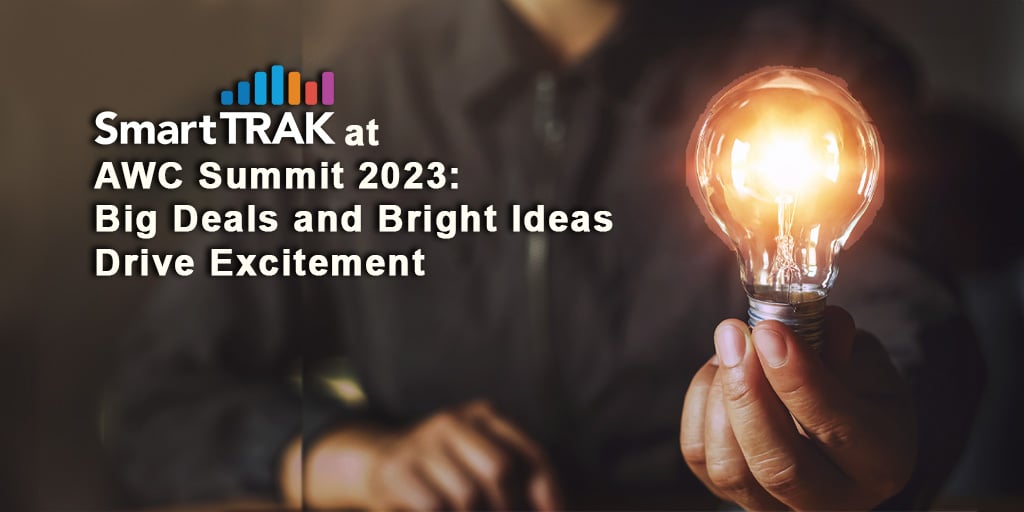 SmartTRAK joined industry colleagues in Boston to explore new technologies at an exciting time in wound care.
SmartTRAK
forecasts
that the WW Advanced Wound Care (AWC) market will grow at a five-year CAGR of +5.3%. The
acquisition
of
Kerecis
by
Coloplast
highlights the value of successful products within the market. In Boston, MA, the week following the announcement of the Kerecis deal, stakeholders, including manufacturers and investors met at the
Advanced Wound Care Summit
(AWC Summit), an industry-led forum featuring insights from leading experts on the latest trends and innovations in wound care, with a focus on earlier-stage products and technologies. In this downloadable article,
SmartTRAK
provides an overview of the meeting and highlights companies that participated in the Innovation Showcase, a competition that features the most cutting-edge products or technologies. Also featured is
SmartTRAK's
interview with Suzanne Moloney, Founder and CEO at HidraMed Solutions, the company that won the showcase.
In this interview
,
Ms Maloney
discusses HS and the Company's journey to bring this technology to market. Click the video below to see the interview. A transcript of the interview is also provided in the
article
.

The Advanced Wound Care Summit EU 2024
The next AWC Summit will be the European edition and will take place in London, UK on the 28th and 29th of November. SmartTRAK will be in attendance and will be presenting the latest insights within wound care. More information on the event is available here.
---
SmartTRAK
is the Medtech industry's only global Insights-as-a-Service solution for the Orthopedics, Wound Care, Regenerative Medicine and Neuro Therapy markets.
SmartTRAK
's propriety methodology turns disparate data from hundreds of sources into powerful insights customers can rely on as the trusted source for strategic decision-making. The
SmartTRAK
enterprise platform includes rich daily updates, comprehensive market coverage and simple-to-use tools and dashboards for market, product and financial analysis. Customers leveraging the
SmartTRAK
platform also have direct access to market experts for inquiries and advisory services. If you would like a demo of what
SmartTRAK
has to offer and see how we can help increase proficiency, improve productivity and reduce costs for your company, just click
here.