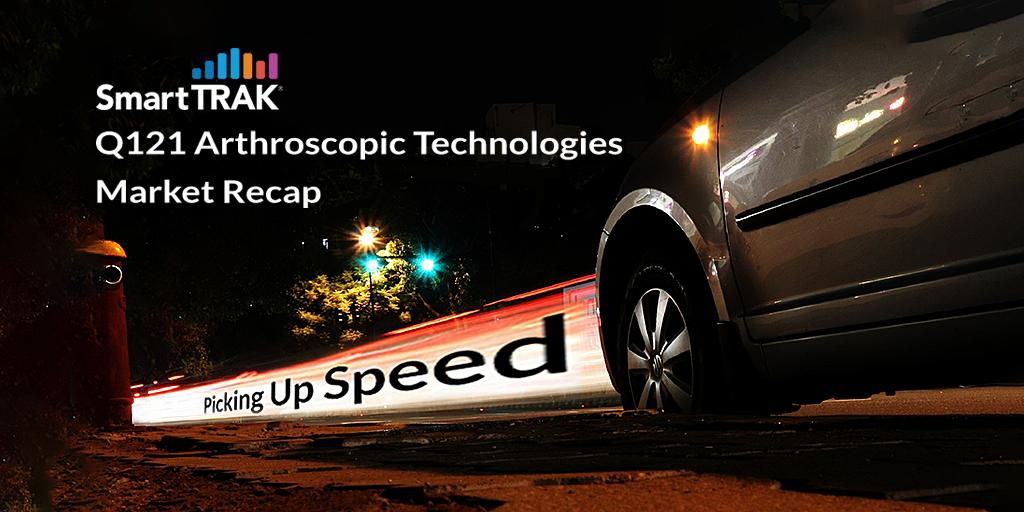 Arthroscopic Technologies starts to pick up speed in 2021
While the COVID pandemic was still slowing parts of the overall medical device market, the Arthroscopic Technologies market was able to start to pull ahead as case volumes for Arthroscopic Sports Medicine procedures started to climb back towards pre-COVID levels.
Complete Arthroscopic Technologies Market Overview
SmartTRAK's Expert Analysis and Insights
All AT Competitor Results
Clinical and Regulatory Highlights
Important Q121 Events
Q1 saw a rise in case volumes for elective sports medicine procedures worldwide as the COVID pandemic loosened its grip on the medical device industry. With case volumes rising, especially in the back half of Q1, the Arthroscopic Technologies market showed growth over the previous year. SmartTRAK estimates that arthroscopic case volumes grew by ...
Read the entire Q121 Arthroscopic Technologies Market Recap including news, data, charts, company revenues, shares and our expert analysis*
---
SmartTRAK is a comprehensive, easy-to-use, business intelligence solution that networks an entire organization with real-time market data and analysis. Used by the top 15 Advanced Wound Care companies and 8 of the 10 top Orthopedic companies, we transform the delivery of healthcare business information into a cost-effective solution for life science corporations to increase proficiency, improve productivity and reduce cost. To learn more about SmartTRAK, click here.