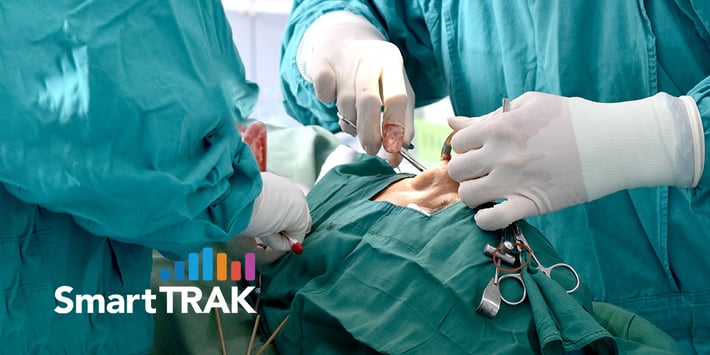 The US market for Hemostats and Sealants grew +5.8% YoY in Q419, comparable to its +6.2% growth in Q319, with continued strength in fibrin sealants and good growth in absorbable hemostats.

As reported in SmartTRAK Financial Dashboard, the US Hemostats and Sealants market maintained a solid growth rate of +5.8% in Q419 and grew +5.7% YoY. Leading the way in Q419 was Becton Dickinson (BD), as its relaunch of Progel continued its resurgence. Baxter also posted strong gains.
Among the many topics covered in the comprehensive Q419/FY19 US Hemostats and Sealants Market Recap* are:
Complete Market Overview
Company Revenues and Shares
Baxter Posts Another Strong Quarter
Absorbable Hemostats Lead the Way
Progel's Relaunch Pulls Up Biologic Sealants
Q419 US Hemostats and Sealants Events
All competitors posted gains for the quarter. Sealants continued their solid growth in Q419, with fibrin sealants in front. Absorbable hemostats led the US Hemostats market to an expansion of +4.4% in Q419.
Ethicon continued to lead the overall US Hemostat and Sealants market, amplifying its sales +3.6% YoY to $

in revenue with 43.9% market share, and augmenting its FY19 sales +4.3% to $

. Baxter's investment in broadening its portfolio with the Mallinckrodt acquisition continued to pay off with a +8.8% YoY growth to $

revenue in Q419. However, SmartTRAK's statistical analysis indicates that recent fluctuations in market share don't signal any overall trends.

Read the entire Q419/FY19 US Hemostats and Sealants Market Recap, including company revenues and shares, analysis, news, data and charts*...

*The entire article can only be viewed by SmartTRAK subscribers to this module. For information on how to subscribe, please click the button below.