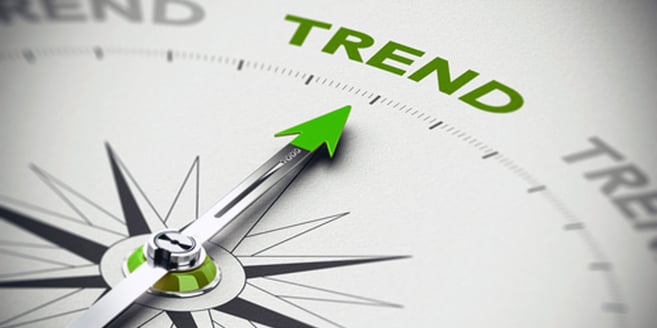 SmartTRAK identifies trends to watch in Spine
By most accounts, the Spine market has stabilized with modest low single-digit growth expected this year. Medtronic CEO Omar Ishrak agrees that the Spine market seems to have stabilized and is starting to inch back up. However, he suggests that it is still slower than a year or two ago as price declines are now offsetting procedure growth, resulting in flat to low single-digit to growth. For 2019, Needham analysts are modeling 2% spine market growth with overall orthopedic market growth of 3.4%.
Hospital administrators do not expect an uptick in Spine growth in the next year, but their responses to the Leerink's Q418 MEDACorp Survey suggest that the US spine market has stabilized. The survey also indicates a continued slow and steady shift to an outpatient or ASC setting in the next year, with 59% of cases expected to be inpatient (vs 60% in the previous 12 months), 21% outpatient and 20% ASC (vs 19% for each in the previous 12 months.)
Pure Play Companies Continue to Take Share
Market-leader Medtronic's performance has improved over the past few quarters. When combined with the Company's sales of spine enabling technology recognized in the Brain Therapies division, Medtronic's Q2FY19 WW Spine revenue grew in the low-single digits on a CC basis with US Core Spine increasing in the mid-single digits on a CC basis. But while Medtronic's Spine business is hovering around market growth, other large med device companies' Spine businesses continue to give up share to the spine pure plays– good news for companies such as Globus, SeaSpine and Alphatec.
For 2019, Globus established full year guidance of $770MM in sales. Leerink analysts expect strong 2019-2021 US core spine growth for Globus, increasing to 6-7% driven by an improving spine market as well as an increasing benefit from robot pull-through, allowing GMED to sustain a high single-digit US spine growth rate through '21.
SeaSpine's ~1% US market share should see growth this year, driven by (1) proprietary NanoMetalene technology; (2) modular implant design and cost-effective single tray offerings; and (3) extension to more insulated parts of the spine market (e.g., deformity), according to WFS analysts. The analysts note that SeaSpine will be deploying incremental sets for Shoreline, Mariner and products featuring NanoMetalene technology beginning in H219. The Company is also looking to add potential new distribution partners throughout the year.
Alphatec expects FY2019 WW revenues of $98MM to $103MM, reflecting (1) US revenue growth between 13% and 17% vs 2018; (2) revenue from the planned mid-2019 commercial launches of the Company's 2018 alpha products and advanced neuromonitoring platform; (3) negative impact of up to $9MM from the continued transition or termination of legacy non-strategic distribution relationships; and (4) negative impact of up to $4MM from further decreasing sales under the Company's supply agreement with Globus.
Mergers and Acquisitions
Key mergers and acquisitions to watch this year include the Orthofix/Spinal Kinetics deal and the Stryker/K2M acquisition. Spine acquisitions are often disruptive as overlapping distribution channels are integrated. Mike Matson believes the overlap is minimal in the Stryker/K2M acquisition but still sees SYK losing ~$48MM (15% of K2M sales or 4% of combined spine sales) to dis-synergies in the first year. Management reports that SYK remains on track with its K2M deal model and expects combined pro forma core spinal revenue to deliver mid-single-digit growth in 2019.
Orthofix realigned international operations of Spine Fixation to incorporate the Spinal Kinetics acquisition, causing some disruption in H218 which is expected to subside somewhat in 2019, according to Cantor Fitzgerald analysts. Orthofix's OUS Spinal Implants business is now under Tom Afzal, former president of Spinal Kinetics, which has a strong international network, particularly in Germany where Spinal Kinetics is a very large player. Just last week, Orthofix announced the M6-C artificial cervical disc (developed by Spinal Kinetics, acquired by Orthofix in April 2018) has received FDA approval. Orthofix will roll out the M6-C artificial cervical disc in the US in 2019 via a controlled, limited market launch with training and education for surgeons. Spinal Kinetics contributed net sales of $2.9MM in Q318.
_____________________________________________