January 25, 2017 02:46 PM Eastern Standard Time
IRVINE, Calif.--(BUSINESS WIRE)--BioMedGPS, the leading provider of real-time business analytics and analysis of the orthopedic/spine, wound care and regenerative medicine markets, announces expanded coverage of SmartTRAK Business Intelligence to the Neuro Therapies market with the introduction of SmartTRAK Neuromodulation and SmartTRAK Neurovascularmodules.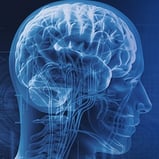 The newest SmartTRAK modules, SmartTRAK Neuromodulation and SmartTRAK Neurovascular, provide up-to-date market data on all of the companies and products in the spinal cord stimulator and mechanical thrombectomy segments as well as innovative tools to help medical device executives track and assess competitive developments in these fields.
Anne Staylor, Managing Editor, SmartTRAK Business Intelligence, will be introducing the new SmartTRAK Neuromodulationmodule during a webinar to be held on Tuesday, January 31st at 2:00 pm EST. This module provides detailed analysis and insight into the $1.4 Billion US spinal cord stimulator market including 5-year forecasts, procedural data, competitive shares, market and technology trends, emerging indications, company and product profiles, patents, clinical trials, deals/financings, regulatory, reimbursement, earnings calls, analyst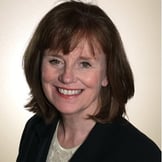 perspectives, and more.
To register for the anuary 31st, 2017 webinar, please go to https://www.biomedgps.com/smarttrak-webex
SmartTRAK is a comprehensive, easy-to-use, web-based business intelligence solution that networks an entire organization with real-time market data and analysis, fostering an innovative collaborative approach to market strategy and driving better decisions," reports Sharon O'Reilly, President & CEO of BioMedGPS. "Currently used by the 10 top Orthopedic/Spine implant manufacturers and 8 of the top 10 Wound Care companies, SmartTRAK transforms the delivery of healthcare business information into a cost-effective solution for life science corporations to increase proficiency, improve productivity, and reduce cost."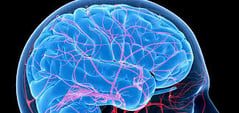 Unlike static market reports, SmartTRAK monitors and updates critical market information daily in real time. Every SmartTRAK module is managed by seasoned industry analysts with more than 10 years' experience in marketing, competitive intelligence or business development with major medical device corporations
including J&J, Stryker, Smith & Nephew, 3M, AlloSource, Mölnlycke, among others.
Other currently available SmartTRAK modules include:
Orthopedics: Total Joints, Extremities, Trauma, OrthoBio, Soft Tissue Fixation, Spine
Wound Care: Wound Biologics, Negative Pressure Wound Therapy, Advanced Dressings, Diagnostic Aids, Compression, Vascular Access
Regen Medicine: Amniotic Tissue, Cell Processing, Surgical Matrices (Hernia and Breast Repair)
About BioMedGPS
BioMedGPS is a privately held company founded in 2010 by Sharon O'Reilly, the founder and former President & CEO of Medtech Insight.
Contacts
BioMedGPS / SmartTRAK
Anne Staylor, 949-559-5511, anne.staylor@biomedgps.com
SmartTRAK.com