BioMedGPS, a leading provider of real-time data and analysis in the orthopedic, wound care and neuro therapies markets, is pleased to welcome Amanda Tracy into the role of Chief Commercial Officer. Joining the BioMedGPS leadership team, Ms. Tracy will be responsible for overseeing all sales and marketing initiatives for the company's highly regarded SmartTRAK Business Intelligence platform.

Ms. Tracy brings with her over 22 years of experience in sales, marketing and business development in both the medical device and pharmaceutical industries. Along with the many relationships she has fostered within the industry, Ms. Tracy brings a unique understanding of the musculoskeletal clinical, regulatory and reimbursement landscapes and the value of integration with each. Prior to joining BioMedGPS, Ms. Tracy worked for 10 years at Musculoskeletal Clinical Regulatory Advisors (MCRA), where she attained the position of Vice President, Global Market Development and was responsible for growing MCRA's revenues from $100K to $20 million.

"I am delighted to have such a high caliber and seasoned professional as Amanda Tracy lead our commercial efforts," reports Sharon O'Reilly, President and CEO of BioMedGPS. "Amanda has the breadth of experience and proven expertise needed to bring BioMedGPS to the next level."

SmartTRAK is an "all-in-one" business intelligence platform used by top orthopedic, wound care and neuro companies. SmartTRAK's expert analysts, all former marketing and competitive intelligence professionals with major medical device corporations, provide daily updates, strategic insights and in-depth analyses to allow device executives to access to critical market information in real-time. SmartTRAK's analysts curate the most important industry information from earnings calls, society meetings, competitive developments, deals and financing, patents, publications and regulatory and reimbursement agencies, making subscribers some of the most informed in the industry.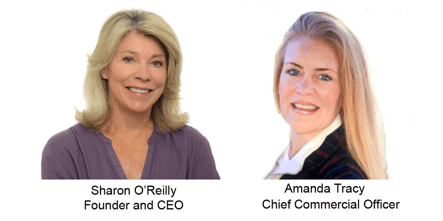 About BioMedGPS
BioMedGPS, LLC is the developer of SmartTRAK Business Intelligence, the leading portal for real-time data and analysis on the life sciences industry. Known for expert analysis and innovative tools, SmartTRAK provides daily updates, strategic insights and in-depth analyses of the orthopedics, wound care, regenerative medicine and neuro therapies markets.
For more information about SmartTRAK please visit SmartTRAK.com or contact BioMedGPS.