Catalyst OrthoScience speaks with SmartTRAK at the Orthopedic Summit Meeting (OSET) 2017 regarding the Company's next generation total shoulder solution and its strategy for competing with the big players in this space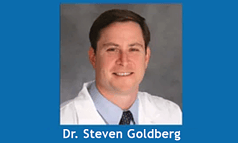 The Catalyst CSR Total Shoulder System is the result of the visionary insight of Steven Goldberg, MD, a fellowship-trained orthopedic surgeon and shoulder specialist, who devised the next generation, higher precision, less-invasive total shoulder solution with a greatly simplified method of implant placement. In 2011, Dr. Goldberg began development of the revolutionary implant with the new shape and created prototypes using a 3D printing service. Armed with two U.S. provisional patents and positive feedback from several prominent shoulder specialists, the Catalyst CSR Total Shoulder System was born.
Click on the video below to view SmartTRAK's interview with Dr. Steven Goldberg, Founder & CMO, of Catalyst OrthoScience recorded live at the OSET meeting 2017. (04:02 minutes)
00:00 Dr. Goldberg, what is Catalyst OrthoScience and how did it start?
00:51 What is unique about Catalyst CSR?
01:33 What has been the feedback from doctors so far?
02:00 And just as important, how have the patients been doing?
02:25 So you are gathering outcome data?
02:32 Any tips or advice for a surgeon who is considering using your replacement or which replacement to choose?
02:56 What has been the biggest challenge you are facing competing with larger, more established companies and how have you overcome these challenges?
03:28 Where is Catalyst going in the future?