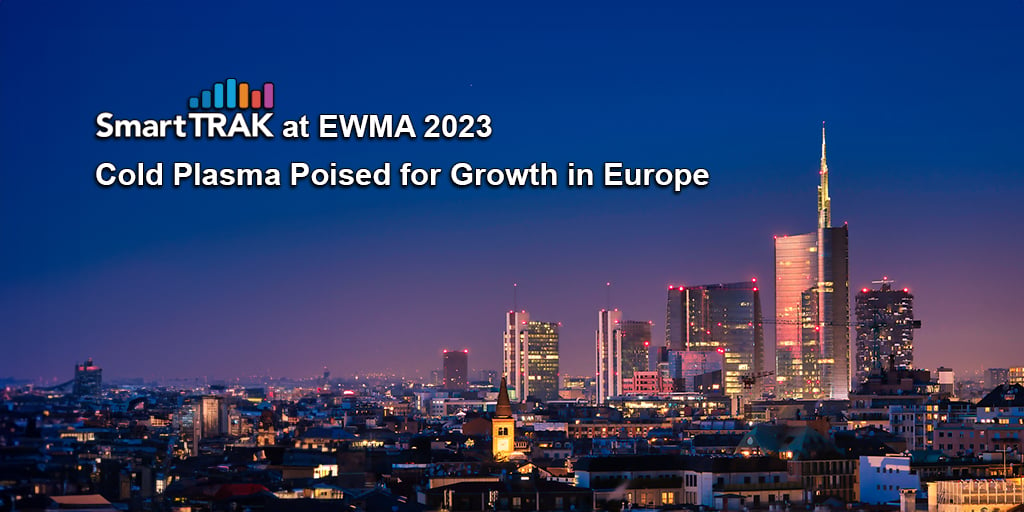 SmartTRAK reports from the EWMA conference in Italy, where cold plasma companies are hoping to work together to take advantage of European market conditions.
Discover how Europe is transforming into a hotbed of innovation for chronic wound care through the breakthrough technology of cold plasma therapy. As the global focus on chronic wounds intensifies, European markets are witnessing a surge in new technologies that offer promising solutions. From smaller, portable devices to collaborative research efforts, this article highlights the rise of cold plasma therapy and its potential to revolutionize wound care. Download the article to further explore these, and other, key points:
Europe's lower revenue levels for advanced wound therapies compared to the US present an opportunity for new technologies to thrive.
Cold plasma therapy, utilizing low-temperature atmospheric pressure plasmas, demonstrates impressive benefits in treating chronic wounds, including bacterial inactivation and enhanced healing.
Recent advancements have led to the development of smaller and more portable cold plasma devices, expanding treatment options beyond hospitals to ambulatory settings and even patients' homes.
Swiss company ActivCell Group Ag, German companies neoplas med GmbH and Plasmacure BV and Dutch company Terraplasma Medical GmbH are among the pioneering companies offering innovative cold plasma devices.
The future of cold plasma therapy depends on the willingness of companies to collaborate, navigate regulatory challenges, and establish a distinct market presence.
While European advancements in cold plasma therapy are promising, the highly competitive US market remains a long-term goal for most companies, necessitating FDA approval and strategic partnerships.
The rapid growth of topical oxygen therapy in the US, driven by initiatives like the Veterans Association and state-level Medicaid approvals, could potentially outpace European progress once FDA approval is obtained.
The full article delves into the transformative potential of cold plasma therapy in chronic wound care. Explore the advancements, collaborations and challenges that shape Europe's emerging market and its race against the US in revolutionizing wound treatment. Just click the button below to download the complete "EWMA 2023 - Cold Plasma Poised for Growth in Europe" article by Kris Flinn, SmartTRAK Senior Analyst - Wound.
---
SmartTRAK
is the Medtech industry's only global Insights-as-a-Service solution for the Orthopedics, Wound Care, Regenerative Medicine and Neuro Therapy markets.

SmartTRAK

's propriety methodology turns disparate data from hundreds of sources into powerful insights customers can rely on as the trusted source for strategic decision-making. The
SmartTRAK
enterprise platform includes rich daily updates, comprehensive market coverage and simple-to-use tools and dashboards for market, product and financial analysis. Customers leveraging the
SmartTRAK
platform also have direct access to market experts for inquiries and advisory services. If you would like a demo of what
SmartTRAK
has to offer and see how we can help increase proficiency, improve productivity and reduce costs for your company, just click
here
.