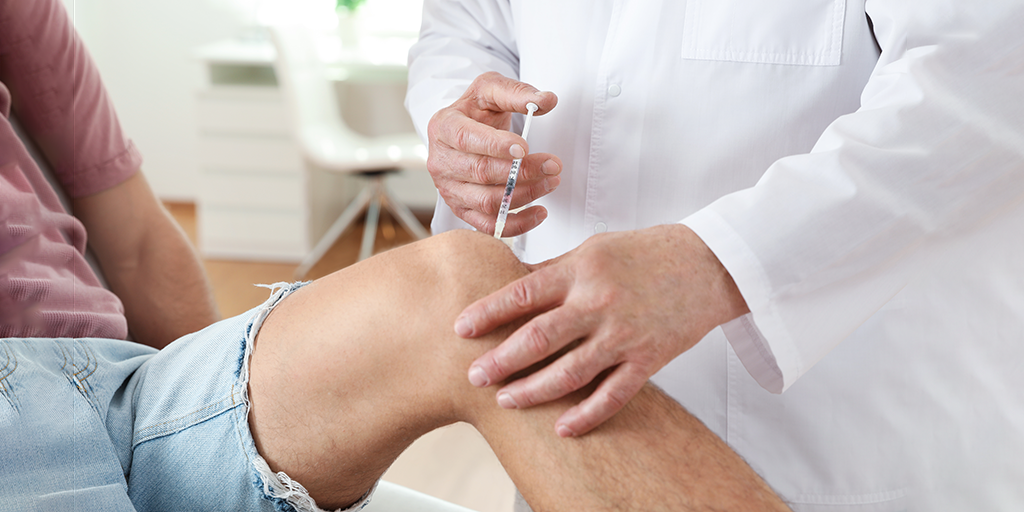 The Regenerative Medicine market for orthopedic and sports medicine applications is rapidly advancing as clinicians increasingly look to novel injectable options to accelerate the healing of injured joints, tendons and/or other soft tissues. Several companies are conducting research into the use of PRP, BMA/BMC, amniotic tissue products, exosomes and other regenerative medicine therapies to treat degenerative and/or chronic conditions such as osteoarthritis (OA), degenerative disc/spine disease, chronic low back pain, tendinopathy and rotator cuff tears. This includes Arthrex, Emcyte, ISTO Biologics, MiMedx and Harvest/Terumo among others.
The following is a sampling of SmartTRAK market updates covering recently published studies, articles and clinical trials in orthopedic regenerative medicine that were compiled, reviewed and posted in real time by Freddy Buntoum, SmartTRAK's Sr. Analyst, Regenerative Medicine and Sports Medicine.
MDXG's CEO, Timothy R. Wright commented that the Company is advancing the late-stage IND clinical trials and recently completed enrollment in the Phase III Plantar Fasciitis and Phase IIb Knee OA studies.


Amniotic Membrane Allograft Injection for Knee OA
A 90-patient Phase II study has been planned to determine dose-effect (2 mL or 1 mL) of single injection acellular amniotic membrane-derived allograft (NuDYN) vs placebo for treatment of knee OA. Primary outcome measures KOOS, VAS & WOMAC scores. Estimated study completion is 07/02/22. clinicaltrials.gov

MSC-derived Exosomes as a Knee OA Therapy
MSC-derived exosomes are a promising therapy to halt knee OA disease progression and provide a pain-free ROM increased quality of cartilage on regeneration. This article explores this extracellular vesicle–based technology. Cartilage
PRP Effective in Early Stages of Knee Osteoarthritis?
Results from a prospective observational study of 78 OA patients KL stage II who were treated with intra-articular (IA) injection of PRP demonstrated that PRP is effective for treatment of early-stage knee OA. VAS and WOMAC scores decreased significantly after 6-month follow-up (p < 0.001). J Am Coll Surg
Bilateral Knee OA: IA injection of Filtered Autologous Adipose Tissue
A 100-patient study is planned with the goal to assess and compare the radiological & clinical outcomes of single IA injection of Filtered Autologous Adipose Tissue vs Placebo in bilateral knee OA. Primary outcome measures WOMAC pain over 12 months. Estimated study completion 10/25. clinicaltrials.gov
Cost-Effectiveness of PRP for Knee OA
A value analysis using a Markov model concluded that when considering direct & unpaid indirect costs, PRP injections are not cost-effective. The primary factor is not price/injection but lack of established clinical efficacy in relieving pain, improving function and delaying TKA. JBJS
IA MSC Injections No Different Than Placebo To Treat Knee OA?
Meta-analysis of 13 RCTs suggests IA MSC injection was not superior to placebo in pain relief & functional improvement in knee OA patients. Additional direct testing & combo trials of different types of cells, doses and number of MSC injections are needed to enhance clinical decision-making. Arthroscopy
IA BMAC Injection in Patients with Knee OA
This study reports the outcomes post-BMAC injection in patients with knee OA (KOA) over 5-year follow-up period, showing improvement in VAS scores significantly greater in patients with K-L grade I or II vs K-L grade III or IV, suggesting IA BMAC injection could be useful to manage mild-moderate knee OA. Applied Sciences
Comparison of Commercial BMAC Preparation Systems
Results from a study to compare Harvest SmartPrep3*, Biomet BioCUE* and Arthrex Angel* BMAC preparation systems found that consistency of the 3 systems was similar for all but one of the evaluated cell types. However, composition of the BMAC products differed across systems. OJSM
Marshall University and Arthrex are planning a 100-patient study comparing ACLR using allograft tendon with bone marrow/DBM and internal brace augmentation vs SOC in two age groups (< 24 and >25 yrs). Estimated start and completion dates are 12/19 an 9/20, respectively. clinicaltrials.gov
A prospective study with 137 OA patients who received leukocyte-poor ACP found females had better outcomes at 3 months, but not at 6 months post treatment. At 6 months, K&L grade 4 predicted better outcomes. Additionally, GEE indicated older age increases clinical improvement. ICRS 2019 P118
PurePRP SP* - EmCyte*
ROSM and EmCyte have initiated an 84-patient study assessing if LP-PRP (PurePRP) to both the IA space and EA supporting capsular ligament and tendon structures provides a significant clinical benefit vs IA treatment alone for hip OA. Expected completion date is 12/1/21. clinicaltrials.gov
A 25-patient study evaluating three injections of CellularMatrix together with A-PRP & standard PT showed 68% of patients achieved > 50% improvement in pain, stiffness & function, thus confirmed safety & efficacy of CellularMatrix combined with A-PRP in management of mild-mod knee OA. Bosnian Journal Basic Med Sciences

RegenKit THT* - Regen Lab*
A 22-patient study to compare efficacy of single PRP injection vs five weekly HA injections showed patients experienced better pain relief & joint function and greater reduction in synovial hyperaemia for up to 6 months. Therefore, PRP injections may be a viable treatment for haemophilic knee arthropathy. Haemophilia
BMAC 2* - Harvest/Terumo BCT*
Stanford University's 80-patient study is underway to determine whether adjunct treatment using bone marrow aspirate concentrate (BMAC) in conjunction with arthroscopic repair of rotator cuff tears reduces re-tear rates vs arthroscopic repair without BMAC administration. Subjects will undergo shoulder arthroscopy for rotator cuff repair using a double row technique. Subjects will also be injected with bone marrow aspirate concentrate harvested from the pelvis and centrifuged prior to injection in the shoulder (produced using the Harvest/Terumo BCT system). Expected completion date is 10/21. clinicaltrials.gov
*These links can only be viewed by SmartTRAK subscribers to this module. For more information on how to receive a demo and subscribe, please click the button below.
---
SmartTRAK is the leading source of competitive intelligence used by the top global orthopedic, wound care and neuro companies. If you would like a demo of what SmartTRAK has to offer and how we can help increase proficiency, improve productivity and reduce costs for your company, just click here.