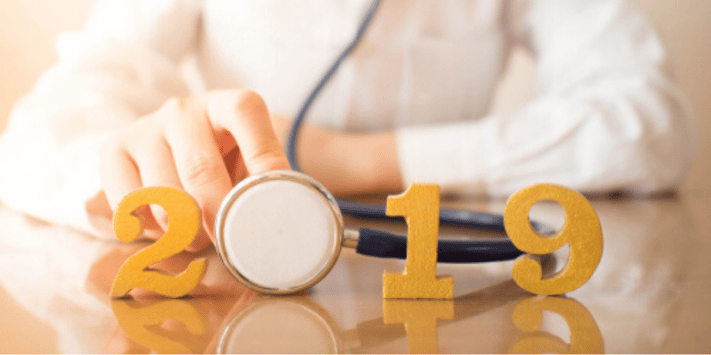 SmartTRAK highlights trends shaping the Extremities Market
It's no surprise orthopedic companies continue to focus on the Extremities market. Extremities has delivered overall growth in the US in the high single digits – above 6% for nearly all of 2018, according to SmartTRAK Financial Dashboard, and this growth trend is expected to extend through 2019.

So what else is influencing the Extremities market? Here are some trends to watch:

Increased Emphasis on Value-Based Care

For many years, the Extremities market flew under the radar escaping the level of scrutiny faced by larger orthopedic market segments such as Spine and Total Joints. However, value-based care has started to impact Extremities across all segments from arthroplasty to fixation. In 2018, companies experienced pricing pressure including large market players such as DePuy Synthes and Zimmer Biomet reporting negative price in the -1% to -2% range which was offset by volume and mix. But to keep commanding higher prices for newer products, manufacturers will need to provide data showing these technologies improve quality of care, quality of life for the patients or lower the cost of care.

Researchers are also increasing their focus analyzing the cost of extremities treatment. Over the last 8 months, a number of studies covered by SmartTRAK examined topics such as cost savings with outpatient shoulder arthroplasty, cost drivers for total shoulder replacement, cost effectiveness of extremity fracture fixation, and cost comparisons by type of provider. With clinicians placing more emphasis on value-based care in Extremities, it is likely new products coming to market will face pricing erosion soon after launch.

Stemless Shoulders Expanding the Market

Reverse shoulders have increased penetration of the shoulder market becoming the implant of choice for many surgeons in addressing rotator cuff arthropathy expanding into treatment of proximal humeral fractures especially in elderly patients. A recent study of Kaiser Healthcare System's Shoulder Registry concluded reverse total shoulders (RTSA) appear to be the treatment of choice for proximal humerus fractures at its facilities with use of RTSA for fractures increasing from 4.5% of all arthroplasties in 2009 to 67.5% in 2016. Injury
But now, short-stem "stemless" shoulder implants are expected to expand the US Shoulder Market overall addressing the needs of a younger population with the attractiveness of its bone sparing technology. Since Wright Medical's Simpliciti stemless shoulder was FDA cleared in 2015, five more companies and implant systems have hit the US market with more expected over the next 12-24 months. Stryker is currently pursuing a stemless shoulder addition to its ReUnion portfolio. FX Shoulder, the US division of Fx Solutions, has started an IDE clinical study in the US of its Easytech Reversed Stemless Shoulder. And, in January, Integra announced a license and development agreement with the Consortium of Focused Orthopedists, LLC (CFO) for a short stem and stemless shoulder system, designed to address limitations of systems currently on the market.

Growth of Assistive Technologies

As the fast growing Extremities market begins to mature, SmartTRAK anticipates even more companies developing technologies intended to facilitate procedures including preoperative planning, navigation systems, custom instrumentation, on-site 3D printed implants, and robotics. For example, during its Q418 earnings call, Stryker indicated it will be expanding use of robotics to its shoulder arthroplasty systems in the near term. And, companies such as Lima are making moves to manufacture implants on site at healthcare facilities. In January, Lima and the Hospital for Special Surgery, NYC, announced the founding of the first additive manufacturing 3D printing facility for complex orthopedic conditions. Lima will be the registered manufacturer for all devices made at the facility which is expected to be operational in early 2020.
Companies will need to be prepared to demonstrate the value of these assistive technologies with regards to decreasing the cost of care or improving patient outcomes. Industry also needs to consider ways to overcome the learning curve in bringing these products to market. Wright's PROStep Surgery System is a prime example. The Company shared earlier this year that it remains bullish on the MIS system for addressing foot and ankle fractures. However, the Company expects adoption to be more gradual then expected as the system has a steeper learning curve requiring repeated medical education.
---
To find out more about SmartTRAK's analysis and coverage of the wound care industry, please visit https://www.smarttrak.com/orthopedics.