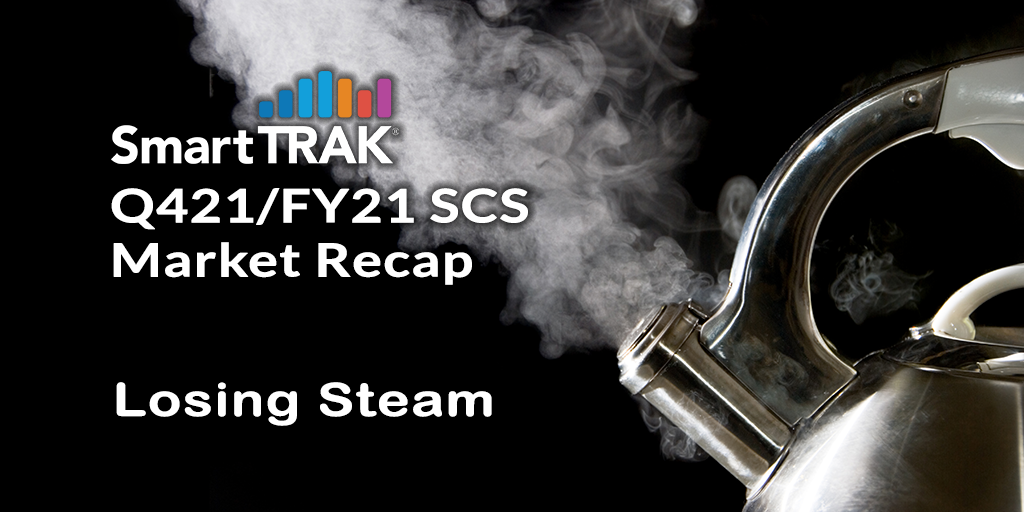 Spinal Cord Stimulation companies had a strong start in Q421 but the market lost steam as the Omicron variant surged
Despite a strong start for all SCS competitors in Q421, the SCS market started to run out of steam late in the quarter as the contagious Omicron variant surged around the world, slowing elective procedures and resulting in a YoY low-single-digit decrease in SCS revenue in both the US and WW. For the full year (FY), US and WW SCS revenues were up in the low-double-digits driven by strong YoY results in Q121 and Q221 in which COVID trends improved against easy comps in Q120 and Q220.
Among the many topics covered in detail in our comprehensive Q421/FY21 Spinal Cord Stimulation Market Recap* are:
Complete Q421/FY21 SCS Market Overview
SmartTRAK's Expert Analysis and Insights
All Market News including Revenues, Data, Charts and Shares
Boston Scientific: Gaining Share with FAST Algorithm
Abbott: Focusing on Outcomes, Innovation and Indications
Medtronic Seeing Momentum in Pain Stim and DBS
Nevro Making Strides in PDN and NSRBP

Selected Clinical/Regulatory Highlights​
Since the start of the pandemic, the SCS market has consistently been affected by shutdowns and surges in COVID-19 as new and more contagious variants caused healthcare facilities in various regions to postpone elective procedures due to capacity issues and/or staff or patients being diagnosed with COVID-19. Based on SmartTRAK SCS Financial Dashboard reporting and the number of infections from the Center for Disease Control's (CDC) COVID-10 Case Tracker, the numbers show ...

Read the entire Q421/FY21 Spinal Cord Stimulation Market Recap, including news, data, charts, company revenues, shares and our expert analysis*
*The entire unedited article can only be viewed by SmartTRAK subscribers to this module. For more information on SmartTRAK, including how to receive a demo and subscribe, please click the button below.
---
SmartTRAK
is the leading source of competitive intelligence used by the top ten global wound care & orthopedics companies. If you would like a demo of what SmartTRAK has to offer and how we can help increase proficiency, improve productivity and reduce costs for your company, just
click here
.