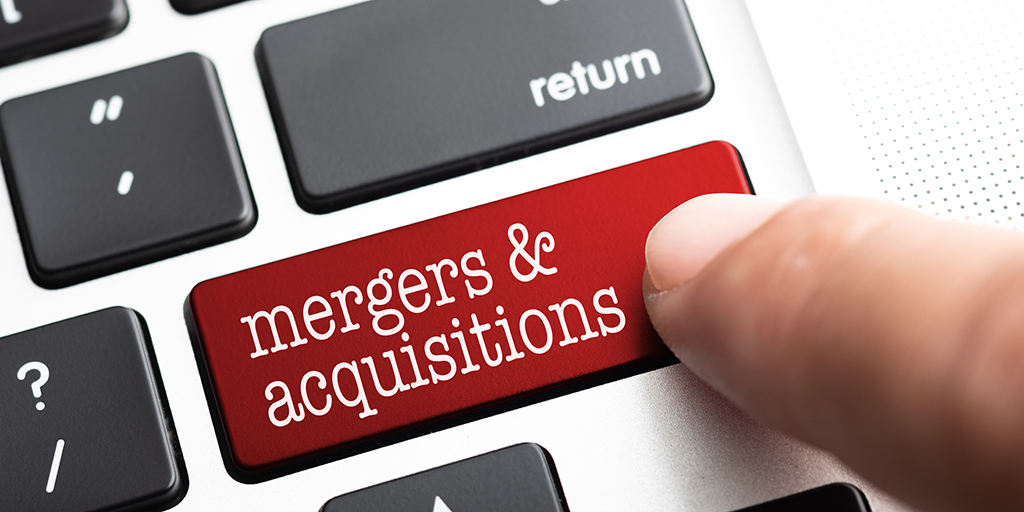 Ragna Ouwerkerk, PR Manager at Mediq, discusses the Company and its recent acquisitions in an interview with SmartTRAK.

Mergers and acquisitions have become an attractive business strategy for companies in the wound care space considering to expand into new markets or territories, reach a competitive edge or obtain new technologies. One company looking to strengthen its leadership position in the European wound care market through acquisitions is

Mediq.



Mediq is a Dutch healthcare company founded in 1899 by ninety-one pharmacists as a type of buying group to check the quality of raw materials and medicines. In 2021, Mediq provides pharmaceuticals and medical devices to patients and healthcare facilities globally. Recently, the Company decided to take a major step forward and has had a flurry of acquisitions in the last few months of which some strengthened the presence of the company in some European countries and another helped to enter the UK market.

SmartTRAK: The Company has recently acquired Medirum AB in Sweden, Puls AS in Norway, H&R Healthcare Ltd in the UK, GD Medical AG in Switzerland and Replant 4 Care in Hungary. Mediq also intends to acquire Eurocept Homecare and Da Vinci Kliniek in the Netherlands. What was your thinking behind those acquisitions?

Ragna Ouwerkerk: All recent acquisitions fit our strategy to strengthen our position as a leading European provider of medical devices, products and services for healthcare institutions, healthcare workers and patients. Mediq provides support throughout the patient journey. Our purpose is to help people self-manage their chronic disease at home and support healthcare professionals to provide the best possible care. We offer an optimized product portfolio in both institutional and direct-to-patient channels in 13 European countries.

How will those support Mediq's strategy?

RO: GD Medical's activities are fully complementary to the activities of Mediq Suisse to deliver medical products for ostomy, continence and wound care as well as nursing and facility products. The acquisition in Hungary combines Replant 4 Care's strong position in ostomy, wound and continence care with Mediq's local market leadership in wound care. H&R Healthcare is a recognized leader in the distribution of wound care products and that acquisition strengthens Mediq's footprint in the UK. Puls AS complements Mediq's medical supplies businesses in Norway and Denmark.
What is in the pipeline? Are you focused on entering new countries or strengthening the existing country's presence?
RO: We consider acquisitions if they fit our strategy to strengthen our position as a leading European provider of medical devices, products and services for both healthcare institutions and patients. An acquisition in a specific country can either help us strengthen our presence (GD Medical, Replant 4 Care's, Eurocept Homecare and Da Vinci Kliniek) or to enter a country (H&R Healthcare).
What are your long-term goals?
RO: We aim to accelerate our growth as a medical service provider for healthcare institutions, healthcare workers and patients, and increase our market share in prioritized markets and channels. At the core of this ambition is maximizing value for patients, that is, advancing high quality, cost-efficient and more accessible care.
I'd love to get your perspective on the market for wound care products. What do you think will drive growth in this field over the next 5 years?
RO: Wound care is used for injuries that are unable to heal by themselves. We foresee significant growth due to the increasing prevalence of chronic diseases such as diabetes, high blood pressure and the wounds that result from them, such as diabetic foot ulcers and pressure ulcers. The adoption of technologically advanced wound care products will also add impetus to the market.
How is the wound care market landscape changing?
RO: The key players in this market are investing heavily in the research, development and launch of technologically advanced products and services that will help them to gain a strategic position. In the Benelux, we see a shift from hospital treatment to wound care in the home care environment. The regional collaboration of all stakeholders around the wound care patient is more and more supported by digital solutions.
What are the similarities and differences of the different wound care markets in Europe?
RO: With the prevalence of the different wounds, products used and protocols, wound care procedures are often quite similar all over Europe. However, reimbursement systems differ from country to country.
You have a very special business model in the market in terms of having your own range of dressings as well as being a distributor. What is your thinking behind this business model?
RO: Our business model is aimed at supplying all the healthcare products that are needed to provide the highest level of patient care at the right place. Mediq offers a total assortment of medical products to support healthcare facilities and professionals, including supplies to support medical practices (like gloves and masks), ordering and inventory management solutions. In addition to an extensive product portfolio featuring brands from high-quality manufacturers, Mediq also offers its own successful brands including Absorin (incontinence products), Curion (products for urine incontinence care), Klinion (wound care products) and Cenaman (medical nutrition).
Will you keep this mix after these acquisitions as well?
RO: We listen to healthcare professionals and work closely together with our manufacturers. That's how we established a total assortment of high-quality medical devices and products in different health care fields. We will keep marketing our own-brands as they are sophisticated brands in their own right.
What has been your response to the Covid-19 pandemic and how do you see the impact on the wound care industry and on patients' needs?
RO: The COVID-19 crisis has drawn attention to the overburdened health systems and the challenges faced in deploying, retaining and protecting health workers. It highlights the strong need for sustainable investment in health systems and the health workforce. Mediq's Covid-19 response was agile and decisive. We played a key role in cooperating with European governments and healthcare providers ensuring the sourcing and distribution of medical aids and protective equipment. In the Netherlands, Mediq helped to set up the Dutch National Consortium for Medical Supplies to purchase and distribute medical devices for healthcare workers that are in danger of shortage in the national interest. Mediq has also shown great resilience in order to continue to serve our patients with, for example, infusion and nutritional therapy in the home situation. We are also good at dealing with new ways of collaboration and consultation, such as video calling. Due to COVID-19, a lot of regular care has been postponed and that is a cause for concern. Despite this, Mediq had a good year financially. Our activities in diabetes care and wound care, for example, have grown just as our device-led hospital solutions.
What is next for Mediq?
RO: Building on the strength of our strategy and business model and supported by our strong platform and product assortment, our goal is to drive profitable growth and responsible value creation in the core segments of Homecare, Hospital Solutions and Total Assortment.
Where do you think your biggest growth will be?
RO: We expect to extend our solution capability and expand our position across the health continuum in all of our 13 countries to address our customers' needs.
Is there anything else you would like people to know about?
RO: In the past years, Mediq has undertaken large changes toward becoming a patient-and-healthcare professional-centered service provider organized around what our customers need.
To download a transcript of the "Mediq: Execution of Strategy Through Acquisitions" interview with Ragna Ouwerkerk, PR Manager at Mediq, just click the button below.
---
SmartTRAK is a comprehensive, easy-to-use, business intelligence solution for the Life Sciences Industry that provides breaking updates on pertinent company news, potential treatments and guidance, international survey results, statistical analysis by country, studies, trial results, financial impact and more. All subscribers receive a Daily Updates email containing the latest need-to-know news curated by our expert analysts. It's the perfect way to start your day! If you would like to learn more about SmartTRAK, just click here.