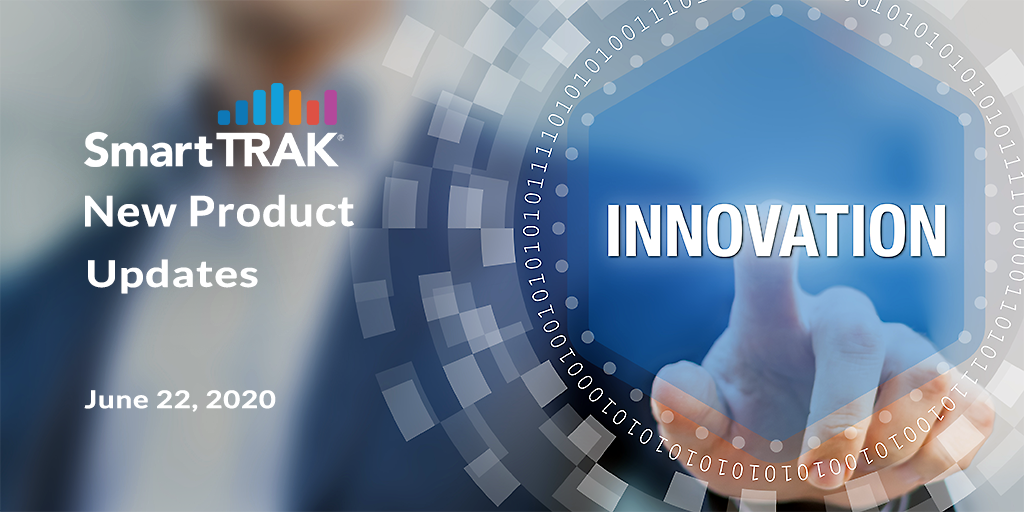 Despite the unprecedented challenges of the ongoing pandemic, and the collateral economic hit taken due to the massive decline in elective procedures in Q220, MedTech companies continue to innovate and introduce new products to the global life sciences industry.
The following is just a small sampling of the new products updates from around the world compiled, reviewed and posted in real time last week by our SmartTRAK analysts. We constantly monitor the worldwide MedTech industry, sifting through the noise to present to our subscribers the most relevant international news, trends, new products, financial data and competitor developments in the global Life Sciences industry.
In Q220, Alphatec commenced upgrades of its cervical portfolio with 510(k) clearance of the Insignia Anterior Cervical Plate System and InVictus CT Spinal Fixation System, which expands InVictus across cervical, thoracic and lumbar procedures.
GMED has launched 6 new products in 2020 w/ strong uptake of HEDRON 3D printed IBD spacers as well as SABLE expandable MIS TLIF device. Globus is doubling its 3D manufacturing capacity which should come online in Q4. GMED Q220 Earnings Transcript on Seeking Alpha
Alpha launches for COHERE TLIF O and TLIF A are slated for 2020, expanding the Company's proprietary porous PEEK platform. NUVA Q220 Earnings Transcript on Seeking Alpha
Scientia Vascular Launches Guidewire
Scientia Vascular announced it launched the Zoom Wire 14 guidewire, the 1st of a complete Zoom family of access devices, including new guidewires & innovative aspiration and microcatheters for AIS, hemorrhagic stroke and PV procedures which the company plans for release in 2021.
Globus
*
GMED stated that its robotics development program for large joints is behind schedule from where it was six months ago due to challenges from the pandemic. A new timeline was not given. GMED Q220 Earnings Transcript on Seeking Alpha

EmboTrap - JNJ/DePuy Synthes*
Cerenovus introduced the EmboTrap III at SNIS 2020. It has 23 platinum/iridium radiopaque markers, an enhanced distal mesh, available in 5x22mm, 5x37mm sizes & is deliverable via an 0.021" microcatheter. It was designed to be more trackable and to maximize 1st-pass clot removal.
Anika noted that its 6 newly FDA cleared sports med surgical devices & instruments for use in procedures ranging from RCR to arthroscopic knee repair and treating arthritis damage in hand & wrist will be commercialized through Q320. ANIK Q220 Earnings Transcript on Seeking Alpha
Osso VR
Osso VR announced that it launched a virtual reality training module for MicroPort's SuperPATH Hip Technique and Evolution Medial-Pivot total knee system, which has been used in > 600K WW.
MicroVention*
MicroVention's new BOBBY BCG is a co-axial, braid-reinforced, variable stiffness catheter w/ a hydrophilic coating, radiopaque markers, compliant balloon, distal air-purging system and proximal bifurcated luer hub. Dimensions: 8Fr, 0.110" OD; 6.5Fr 0.086" ID; 95 cm in length.
DJO Global*
DJO launched its Motion iQ software digital health platform that connects the orthopedic surgeon, practice and patient throughout the continuum of care. Motion iQ is designed to enhance pt satisfaction, compliance & outcomes while increasing practice productivity.
*These links can only be viewed by SmartTRAK subscribers. For more information on how to receive a demo and subscribe, please click.
---
SmartTRAK is a comprehensive, easy-to-use, business intelligence solution for the Life Sciences Industry that provides breaking updates on pertinent company news, potential treatments and guidance, international survey results, statistical analysis by country, studies, trial results, financial impact and more. All subscribers receive a Daily Updates email containing the latest need-to-know news curated by our expert analysts. It's the perfect way to start your day! If you would like to learn more about SmartTRAK, just click the button below.