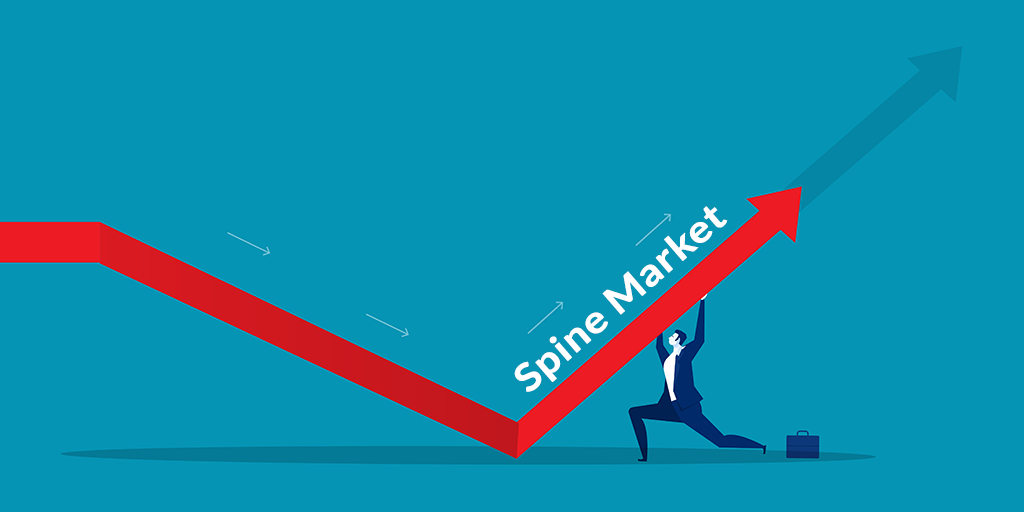 The latest intel suggests the spine market is rebounding more quickly than expected, but certain new market dynamics will persist.

While much remains up in the air, early data suggests the spine market is rebounding more quickly than expected. Surgeons are beginning to perform cases that were postponed through March and April due to COVID-19. In conversations with WFS analysts, NuVasive* (NUVA) management reported a mix of both deferred cases and new volume in May. NUVA's spine business reportedly tracked ~50% below pre-COVID levels in May versus ~70% below in April. The Company's current trajectory and consensus expectations for the quarter implies a recovery in procedure volumes to 35% below pre-COVID levels in June according to

WFS NUVA: Takeaways From The 2020 "Virtual" Bus Tour Report

. Similarly, Canaccord Genuity estimates Alphatec's* FY20 US revenue will be down –9.7% YoY with an estimated -45.6% drop in Q220 sales. This assumes the impact from COVID-19 started in mid-March, April revenues were down ~60-70%, and notable improvement began in early May as more states resume procedures.



SmartTRAK is now modeling a ~45% impact to US spine procedures in Q2 versus previous expectations of 73% of Q2 cases being impacted.

Of deferred spinal fusion procedures, surgeons surveyed by WFS expect 74% of cases to be performed at a later date with 26% cancelling. Reasons for cancellation include patient seeking treatment with a different surgeon (26%) and underlying condition improving (23%). One survey of AAOS surgeons suggests that 70% believe it will take five months to regain 90% of pre-COVID orthopedic surgical volumes once cases resume, while surgeons queried by WFS analysts estimate it will be ...

To continue reading the Spine Market COVID-19 Update article, just click the button below to download the complete analysis.

---
SmartTRAK is a comprehensive, easy-to-use, business intelligence solution that networks an entire organization with real-time market data and analysis. Used by the 8 of the top 10 orthopedic companies and by 15 of the top 15 advanced wound care companies, SmartTRAK transforms the delivery of healthcare business information into a cost-effective solution for life science corporations to increase proficiency, improve productivity and reduce cost.