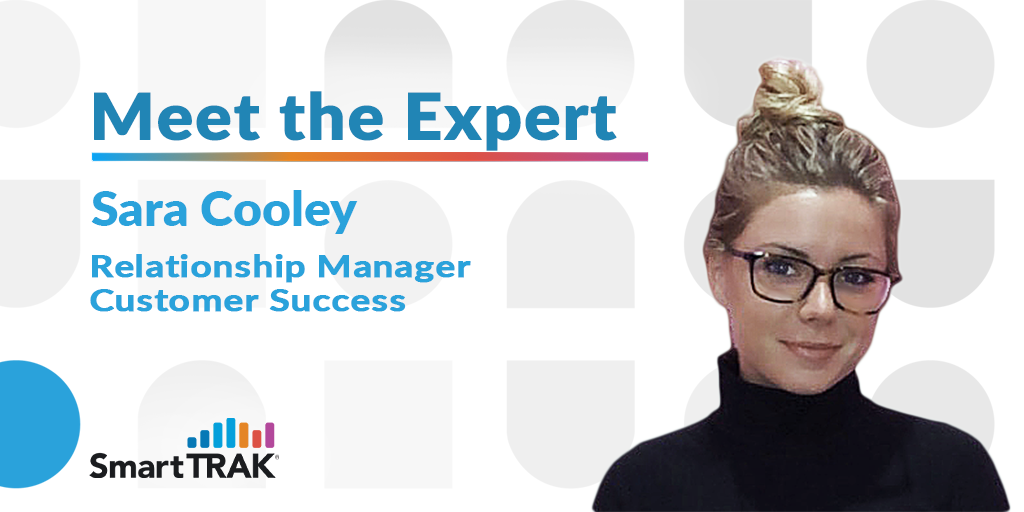 We are pleased to announce that Sara Cooley has joined the team at SmartTRAK as Relationship Manager, Customer Success. Sara has 5+ years of experience in Account Management and Sales in the medical device industry with a concentration in Orthopedics, Neurosurgery, and ENT. Her prior roles were with Kairos Surgical, an Arthrex Distributor, and American Surgical Company.
Meet Sara Cooley:


What is your role with SmartTRAK? Relationship Manager, Customer Success.
What do you like about SmartTRAK? I love that Smarttrak is helping to create an innovative industry by giving companies the information they need to make smart, strategic decisions based on industry trends.
What is something special or unique that you bring to SmartTRAK subscribers? I am committed to bringing a sense of trust to Smarttrak customers - someone they can rely on to answer questions and concerns.
How/why did you get into the life sciences industry? I knew I wanted to be in this industry because it is constantly changing, it is challenging and it genuinely helps improve people's lives.
What are your favorite online websites or resources that you check every day? I check LinkedIn every day!
How do you stay current on what's going on in the industry? I stay current by talking to peers, having a LinkedIn page tailored to my interests, and SmartTRAK updates of course!
If you could have one super power what would it be? I would teleport - no doubt about it.
What was the last show you binge-watched? The last show I binge watched was…90 Day Fiance...haha
What is your life like outside of SmartTRAK? When I'm not working you can find me taking care of my many houseplants, skiing, painting, or even trying out a new restaurant with my fiance!
What are you most excited about for your upcoming year at SmartTRAK? I am super excited to get to know the team here and help grow lasting relationships with out customers.

---
SmartTRAK is the leading source of competitive intelligence used by the top ten global orthopedic & wound care companies. If you would like a demo of what SmartTRAK has to offer and how we can help increase proficiency, improve productivity and reduce costs for your company, just click the button below.