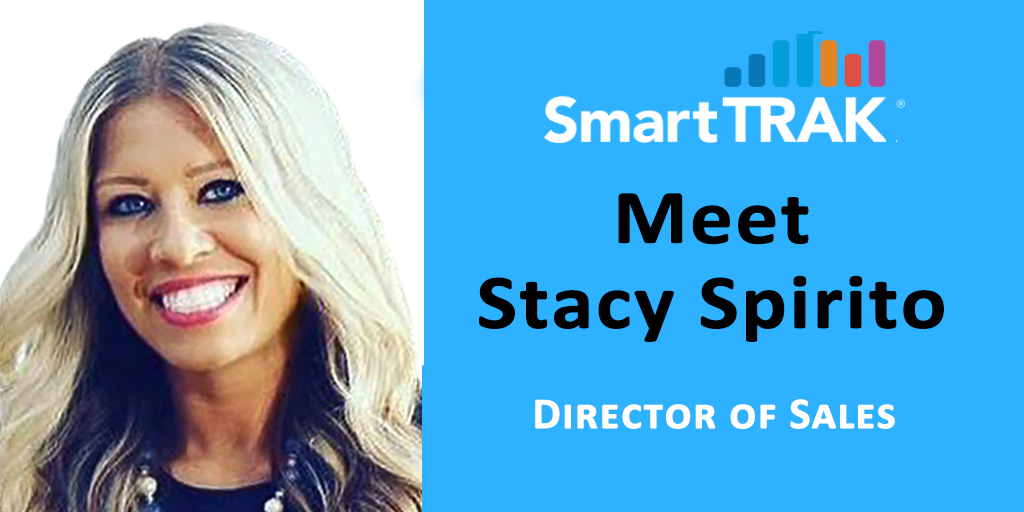 We are pleased to announce that Stacy Spirito has joined the team at SmartTRAK as Director of Sales. Stacy has spent 14+ years in the medical device and technology industries, most recently as an Account Executive with Gartner, working with Investors. Prior to that, Stacy was part of a sales team that launched a disruptive new medical device for breast cancer at Mammotome/Leica Biosystems.
Meet Stacy Spirito:
Stacy, what is your role with SmartTRAK? My role at SmartTRAK is Director of Sales. I will be developing and managing the relationship with our clients and ensuring we are providing value and actionable insights to enable them to deliver on their key initiatives.


What do you like about SmartTRAK? The team is made up of so many talented and passionate professionals that are driven towards a common goal of providing the best experience for our clients. The platform has an incredible amount of data that is easily digestible and updated in real time.


What is something special or unique that you bring to our subscribers? I have always been committed to customer experience, relationships and delivering value.


How/why did you get into the life sciences industry? I have spent almost my entire career in the life sciences industry. I have always been passionate about transformative medical technologies that make an impact on patient care and people's lives.


How do you stay current on what's going on in the industry? SmartTRAK, LinkedIn, Wall Street Journal.


If you could have one super power what would it be? Definitely time travel.


What was the last show you binge-watched?

I watch a lot of documentaries and podcasts. The last podcast I binge-listened to was The Dropout, about the rise and fall of Elizabeth Holmes and Theranos.

What is your life like outside of SmartTRAK? (family, kids, pets? What can we find you doing when you're not working?) I live on the beach in New Jersey. I love to travel internationally (22+ countries), work out, and read. I volunteer for Make a Wish NJ and foster dogs through Metropolitan Maltese Rescue.



---


SmartTRAK is the leading source of competitive intelligence used by the top ten global orthopedic & wound care companies. If you would like a demo of what

SmartTRAK has to offer and how we can help increase proficiency, improve productivity and reduce costs for your company, just click

the button below.