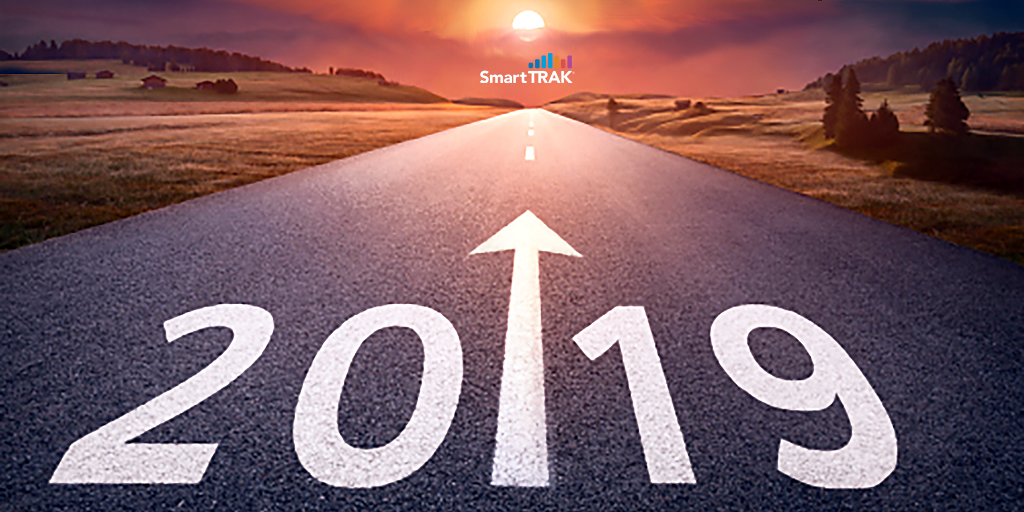 SmartTRAK predicts Orthobiologic's top market and technology trends to watch in 2019
At the beginning of the year, SmartTRAK took a look back at 2018 and identified continuing and emerging trends in the market for Orthobiologics that were likely to shape the landscape in 2019 and beyond. Now that we're approaching the end of the year, take another look at our predictions for 2019.
So what did we see in store for Orthobiologics? Here are SmartTRAK's predictions for the top market and technology trends to watch:
Balancing Sales Growth Trajectory and Portfolio Reshaping
As competition heats up, companies will continue to identify tailwinds and headwinds that sway sales growth and will reshape portfolios accordingly. Sustaining above-market growth rates will take creativity, especially in stagnate markets like spine or in areas that face access challenges. Expect focused efforts around adding/expanding higher growth-higher margin products, shedding lower growth-lower margin product lines and expanding market penetration or margins for the "low-hanging fruit" prospects....
Filling the Gaps
With a better understanding of sales growth trajectory and identifying holes in the product offering or pipeline, companies will continue to build out and supplement portfolios through organic product introductions, B2B partnerships and/or tuck-in acquisitions. Companies will seek offerings beyond traditional therapies that complement existing platforms and offer providers alternative solutions.
In 2018, the market saw several tuck-ins and strategic partnerships. Acquisitions to watch in 2019 are those projected to add significant upside or market expansion opportunities, including Wright/Cartiva, Stryker/K2M and Smith & Nephew/Ceterix Orthopaedics.
Although portfolio gap filling is an effective growth strategy, it can have its own set of challenges including potential dis-synergies, slow B2B adoption curve and market access barriers. Interestingly, as companies expand into high growth and large markets, improve gross margins and offer differentiated products with minimal barriers to entry, they become acquisition targets for larger medtech companies.
Access, Access, Access
Playing in the Orthobiologic space has become more competitive with newer, novel offerings that go beyond the traditional allograft implants. For successful launches, companies must ask key questions regarding the total addressable market, access and uptake. In 2019, companies will continue to invest in ways to maximize penetration for core products, while breaking down barriers for new therapies.
For maturing or "low-hanging fruit" products, companies will continue pull-through tactics using adjacent technologies, find new applications, enter new markets or make minor product enhancements. For newer, advanced technologies market access is critical, which is heavily shaped by regulatory pathway, reimbursement and clinical evidence.
The Three R's: Regulation, Reimbursement and Real-World Evidence
Many agree regulatory pathways are becoming clearer and evolving in a positive direction. In 2019, expect the FDA to continue their implementation efforts of recent decisions including the Modernization of 510(k) Program with New Device Programs, Regenerative Medicine Policy Framework and HCT/P Guidelines. The Agency may reclassify products based on their mechanism of action (MOA), how they are derived and used or how they are manufactured. Additionally, they are likely to enforce their stance on stem cells, cracking down on manufacturers, stem cell clinics and providers, with the possibility of involving the Department of Justice. In late December 2018, the FDA sent letters to companies and providers offering stem cell treatments and notifying them of the agency's regenerative medicine policy framework.
Moving forward, reimbursement and clinical evidence will become the main differentiators, driving innovation, faster market adoption and higher ASPs. Reimbursement (or lack of reimbursement) will continue to guide go-to market decisions, including price point, point of sale, and comps. Unreimbursed orthobiologic products will still be used but niched in cash pay procedures or in those that have acceptable DRG/ASC reimbursement rates that can easily absorb the costs. Expect that some providers will continue to inappropriately code to gain favorable reimbursement.
As newer, larger organizations start dabbling in more advanced technologies like cell therapies, engineered tissues and gene therapies to treat or cure musculoskeletal conditions, SmartTRAK predicts the concept of clinical evidence will evolve to real world evidence (RWE), which in turn will be used by regulatory agencies, insurers and manufacturers to make healthcare decisions.
Emerging Technologies
Over the last five years, regenerative therapies like cellular scaffolds, bioactive grafts, PRP, adipose-derived MSCs, bone marrow aspirate and placenta-based therapies have become more mainstream to manage osteoarthritis (OA), treat tendinopathy, restore chondral defects, aid bone fusion and heal chronic wounds. Although most providers agree that these technologies are safe and deliver satisfactory midterm results, they want to understand more to improve patient outcomes. In 2019, expect to see more published data relating to the healing process and tissue regeneration, joint pathophysiology, therapy MOA and possibly, dosing and timing.
Based on intellectual property, regulatory submissions, clinical studies and funding, several technologies are on the horizon that will likely change the way physicians manage musculoskeletal conditions. Beyond 2019, expect advancements in tissue engineering, cell and gene therapy and disease modifying molecules.
In tissue engineering, electrospinning, bioprinting and bioreactors are evolving, which will improve tissue graft quality. Bioprinting will benefit patients in many ways, including personalizing the outer shapes and inner architecture of the biologically active construct to a patient's defect, and creating zonally organized constructs that improve pathophysiological properties.
Cell and gene therapy are a global phenomenons, gaining attention and momentum. The goal of gene therapy is to treat, prevent or cure disease and can be performed in vivo or ex vivo. Cell therapy is the administration of viable cells into a patient with the aim of growing, replacing or repairing damaged tissue for the treatment of a disease. The two main sources for cell therapy are autologous or allogenic cells. Regarding cell expansion, the allogenic methodology is more promising since it appears less complex, lowers logistical costs and provides an "off-the-shelf" solution. The newer cell or gene therapies on the horizon include:
Another promising area that could be disruptive is disease-modifying drugs. These molecules are designed to inhibit structural disease progression or alter pathways, thus delaying joint injections or surgical intervention and improving symptoms and/or function. On the OA front, there are several DMOADs under development and in clinical trials, including Samumed's SM04690, Galapagos NV's GLPG1972 and Medivir's MIV-711. MiMedx plans to seek a DMOAD claim for AmnioFix Injectable and Orthofix is exploring the Physio-Stim system as a DMOAD, which reduces inflammation and restores homeostasis of the extracellular matrix. Regarding bone, several companies and universities are exploring pharmaceuticals that relate to bone regeneration or inhibiting bone degradation including, Acceleron Pharma, Ethris, UCB Pharma, Ono Pharmaceutical and Rigel Pharmaceuticals.
---
If you would like more info on how to subscribe to SmartTRAK, the leading source of competitive intelligence used by the top ten global orthopedic & wound care companies, or you would like a demo of what SmartTRAK has to offer and how we can help increase proficiency, improve productivity and reduce costs for your company, just click the button below.