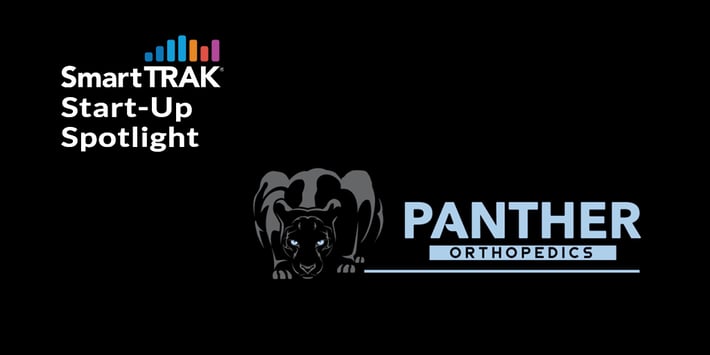 Silicon Valley-based Panther Orthopedics provides nitinol superelastic fixation devices for the orthopedic trauma and sports medicine markets
Panther Orthopedics is an orthopedic medical technology company focused on developing superelastic fixation devices for trauma and sports medicine applications. The company's first product, the PUMA system, is the only FDA-cleared superelastic fixation device and is indicated for syndesmosis fixation, hallux valgus reconstruction, and tarsometatarsal fixation. The PUMA System is the first and only FDA cleared superelastic fixation device that maintains continuous compression without creep.
Technology Overview:
The Puma System is a nitinol-based superelastic fixation device that uses cyclical loading to provide stabilization without over-compression or loosening. Nitinol is a titanium-nickel alloy possessing shape memory and super-elastic properties that allow it be stretched up to nearly 10% of its initial length and then recover to its initial length. Over the past 15 years, its been widely used in orthopedic implants including intramedullary rods, compression bone staples and cervical and lumbar cages.
Device Description:
The PUMA System is comprised of three components: one suture (PUMA Body) made of a nickel-titanium alloy (nitinol) - and two anchors (PUMA Anchors) made of polyether-ether-ketone(PEEK). The PUMA Body is inserted through bones or soft tissues that need to be stabilized. Once placed, the device secures the bone and/or tissue by means of the PUMA Anchors affixed to each side of the Body. The elastic/superelastic shape characteristic of the nitinol confers some flexibility while maintaining the stability of the PUMA System. The implant is compatible with all ankle fracture and foot fracture plating.
Key Device Differentiators:
The PUMA System is the first orthopedic nitinol implant to feature a "dynamic fixation" solution that provides continuous compression during the healing phase and allows for physiological micro-motion after healing due to its spring-like design.
The PUMA System's syndesmotic stabilization provides normal ankle biomechanics without the risk of stiffness as seen with screws and loosening over time as seen with suture/endobutton type implants.
The design of the implant's low-profile buttons without suture and knot tying requirements eliminate the concern for subcutaneous knot irritation and slippage.
Regulatory/Clinical:
The PUMA System is FDA 510(k) cleared for three indications: syndesmosis fixation, hallux valgus reconstruction, and tarsometatarsal fixation.
The PUMA System when used for fixation of bone-to-bone or soft tissue-to-bone, is intended as a fixation post, distribution bridge, or for distributing suture tension over areas of ligament or tendon repair.
Specifically, the PUMA System is indicated to provide fixation during the healing process for the following:
Fixation of syndesmosis disruptions in connection with Weber B and C ankle fractures.
Fixation of syndesmosis disruptions in connection with dorsal distal radioulnar ligament (DRUL) disruptions.
Tarsometatarsal (TMT) injury, such as fixation of foot soft tissue separations due to a Lisfranc Injury.
Hallux valgus reconstruction by providing for the reduction of 1st and 2nd metatarsal intermetatarsal angle.
To date, multiple surgeons have successfully completed implantations for all three indications and have provided positive feedback on the device. A wide range of patients have been treated for syndesmotic fixation, from athletes to high-energy trauma, and have seen excellent outcomes with no complications.
The PUMA System has been tested and validated in a human clinical study for the fixation of syndesmosis.
The PUMA System was successfully used in Lapidus surgeries in August 2021.
Keys to Success:
Generating clinical data and surgeon endorsement in the United States to support claims with regards to accelerated joint stabilization and improved clinical outcomes.
Key Challenges:
Demonstrating to physicians that the product isn't difficult to use from a technique and instrumentation stand-point.
Determining route to market, partnerships and sales channels in the US market.
Main Achievements:
Receiving 510(k) clearance for the Puma System for multiple indications.
Completing a study "Mid-Term Clinical Outcomes of the PUMA System" illustrating all 49 patients had successful repair of ankle syndesmosis.
Patents granted for background technology principles and product specific features.
---
SmartTRAK is the leading source of competitive intelligence used by the top ten global orthopedic & wound care companies. If you would like a demo of what SmartTRAK has to offer and see how we can help increase proficiency, improve productivity and reduce costs for your company, just click the button below.