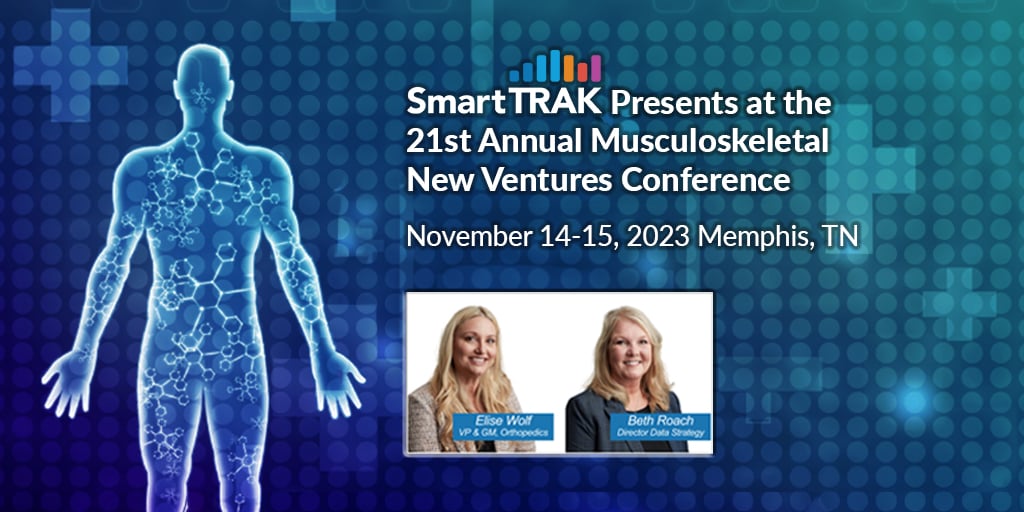 SmartTRAK's Elise Wolf, Vice President and General Manager of Orthopedics, Digital and Quality, along with Beth Roach, Director, Data Strategy, will be discussing new trends in Ambulatory Surgical Centers (ASC) and effective targeting strategies at the 2023 Musculoskeletal New Ventures Conference (MNVC) on Nov 14-15 at the FedEx Institute of Technology in Memphis, TN. They will also delve into a detailed case study on ASC builds. Their presentation is titled "Targeting the ASC: Essential Knowledge for Orthopedic Companies." Make sure you don't miss out on Elise and Beth's expert insights!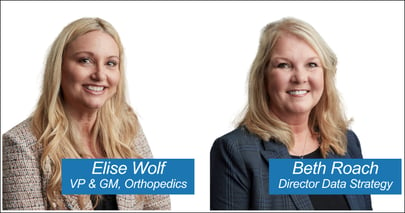 SmartTRAK is also a gold sponsor of this year's event and will provide coverage and insights. If you'd like to meet with us at the show and learn more about SmartTRAK's ASC offerings, just click the button below.
---
SmartTRAK is the Medtech industry's only global Insights-as-a-Service solution for the Orthopedics, Wound Care, Regenerative Medicine and Neuro Therapy markets. SmartTRAK's propriety methodology turns disparate data from hundreds of sources into powerful insights customers can rely on as the trusted source for strategic decision-making. The SmartTRAK enterprise platform includes rich daily updates, comprehensive market coverage and simple-to-use tools and dashboards for market, product and financial analysis. Customers leveraging the SmartTRAK platform also have direct access to market experts for inquiries and advisory services. If you would like a demo of what SmartTRAK has to offer and see how we can help increase proficiency, improve productivity and reduce costs for your company, just click here.