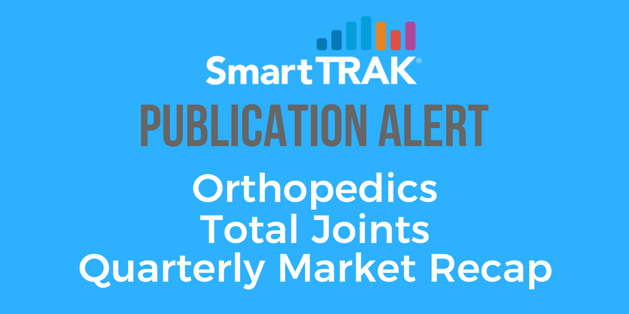 Q317 Total Joints Market: More than the Usual Seasonality Major hurricanes in the US lead to softness in the quarter
By Lisa Mahan, VP, Content Development, Ortho
The Imperfect Storms
Hurricanes Harvey and Irma disrupted procedures in the US during Q3 slowing growth beyond the typical seasonality. In the US, Q317 Total Joints Market growth was virtually flat YoY.
However, stronger performances OUS despite the India price cuts helped offset the US decline resulting in WW Market reported growth of...
Read entire Market Recap including news, data and analysis*...
*This article can only be viewed by SmartTRAK subscribers to this module.