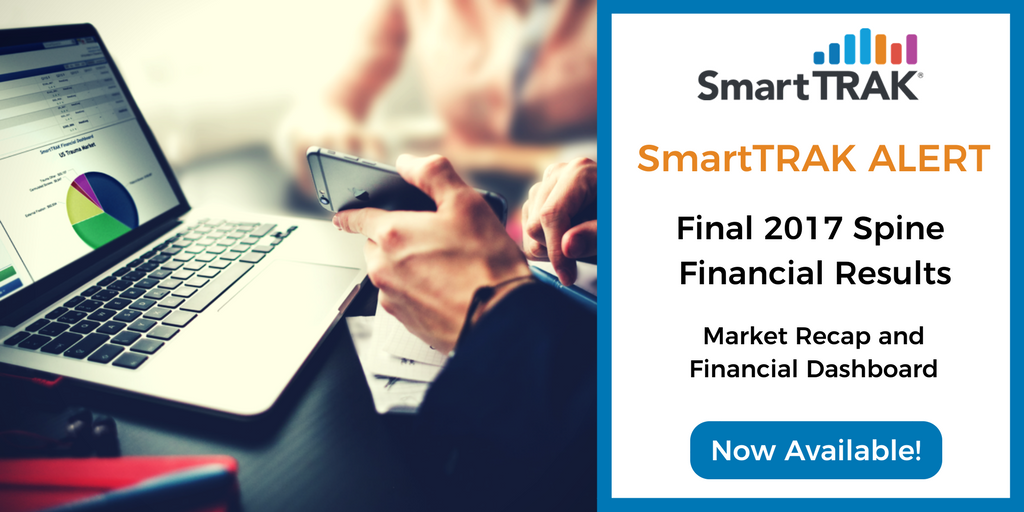 Spine is ending a Slow Year on a Slightly More Positive Note
SmartTRAK, the leading source of competitive life sciences intelligence used by the top ten global orthopedic & wound care companies, has published its 2017 US Spine Market Recap and Financial Dashboard.
Among the many topics covered in the Q417/FY17 US Spine Market Recap are:
SmartTRAK Q417 Financial Dashboard report
Action in the 3D-Printed Interbody Space
How Did the Key Players Fare?
Q417 Clinical and Regulatory Highlights
Increased pricing pressure, payer pushback, and high deductible plans driving patients to schedule elective procedures later in the year (or not at all) stunted growth in the WW Spine Market during 2017. Despite a slightly more tolerable Q4, analyst Larry Biegelsen attributes the apparent turnaround to ...
Read the entire US Spine Market Recap including new, data and analysis*
*This article can only be viewed by SmartTRAK subscribers to this module. For information on how to subscribe, please click the button below.