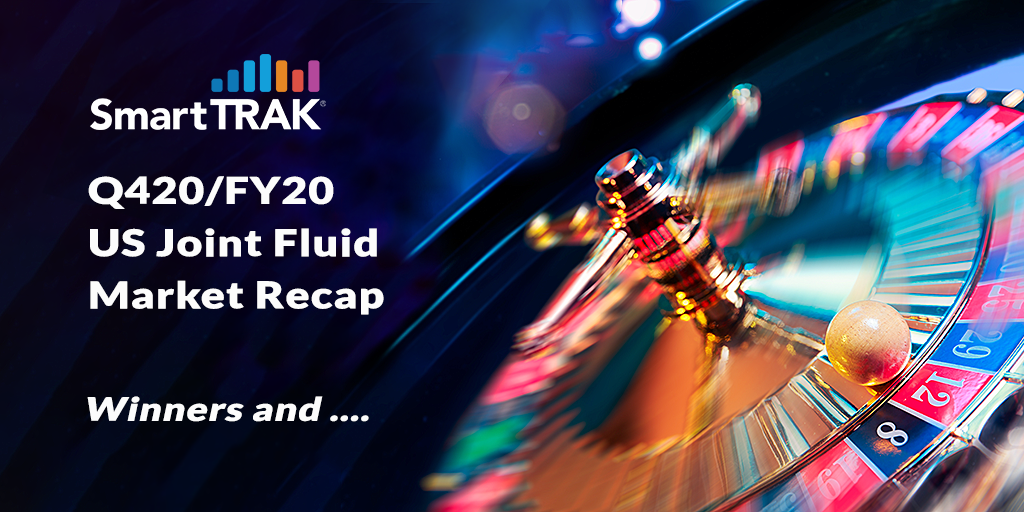 Like the ball whirling around a casino roulette wheel, COVID-19 sent the US Joint Fluid Market players bouncing and spinning off widely, with some landing the year as winners, and others not so much.

Once again COVID-19 sent players spinning at dizzying speed around the roulette wheel, all in hopes that Lady Luck would let them land unscathed for Q420. With the continued pressure from COVID impacting recovery of the healthcare system and business operations, including the US Joint Fluid Replacement, total revenue for Q420 finished lower vs Q419, according to SmartTRAK Financial Dashboard.


Among the many topics covered in the comprehensive Q420/FY20 US Joint Fluid Market Recap* are:
Complete US Joint Fluid Market Overview
Companies' Financials, Revenues and Market Share
All Key Competitors' Results
Notable Q420 Segment Developments
Along with the impact of COVID-19, the US Joint Fluid Replacement market continued to see harsh competition among HA players looking to grow their footprint within key strategic territories &/or accounts. Also, as some looked to capture more market shares in the midst of the COVID-19 whirlwind, others are investing with purpose in R&D, placing stakes on diversification and growing the size of the HA market altogether. That said, while several manufacturers are developing ...

Read the complete Q420/FY20 US Joint Fluid Market Recap including news, data, charts, company revenues, shares and analysis*
*The entire article and the links can only be viewed by SmartTRAK subscribers to this module.

---