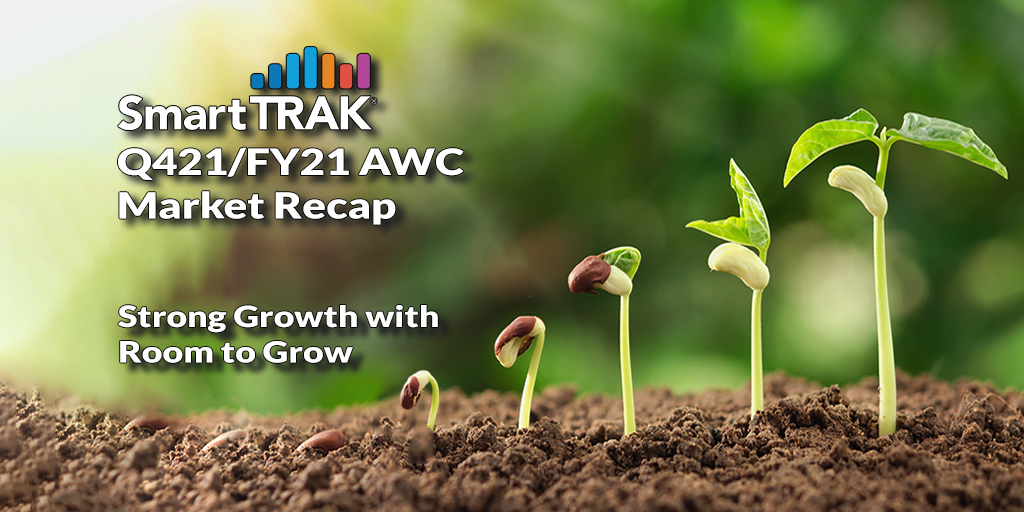 Advanced wound care delivers strong double-digit growth and still has room to grow.
The WW Advanced Wound Care markets regained their form in FY21 as wound care recovered globally after COVID-19 impacted FY20. Advanced Dressings delivered nearly double-digit growth, with Wound Biologics and External Devices also reporting excellent revenue growth vs FY20.
Among the many topics covered in detail in our comprehensive Q421/FY21 AWC Market Recap* are:
Complete Q421/FY21 AWC Market Overview
SmartTRAK's Expert Analysis and Insights
All Market News including Revenues, Data, Charts and Shares
Advanced Dressings Market Grows in Nearly Double-Digits as Wound Care Returns
Skin Substitutes/CTPs Drive Significant Wound Biologics Growth
Despite Lingering COVID-19 Headwinds sNPWT Continues Double-Digit Growth
Growth Analysis – WW Market Growth Driven by US Biologics Companies
US Skin Substitute/CTP revenue surged in Q421 and FY21, driven by strong growth in the Physician Office and among Amniotic Allografts. Single-use NPWT hit double-digit growth despite strong COVID-19 procedure cancellation headwinds and the Advanced Dressings market drove ...
Read the entire Q421/FY21 AWC Market Recap, including news, data, charts, company revenues, shares and our expert analysis*
---
SmartTRAK now offers Skin Substitutes (CTP) Site of Care. This module will make you an expert in Site of Care information for the Skin Substitutes market and includes market shares, 5-Year Growth Projections and Company & Product Performance across multiple sites of care. Download our PDF to get a preview of what's available!