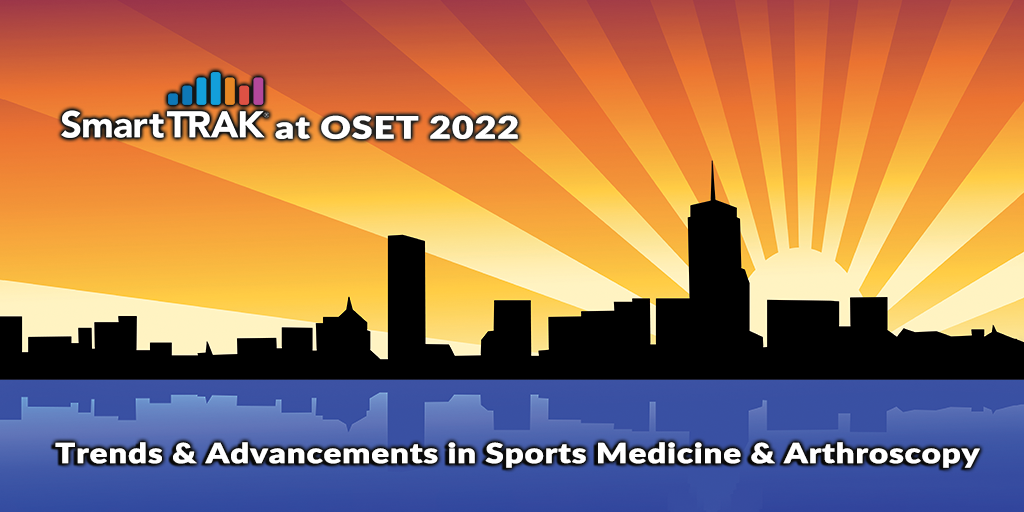 SmartTRAK highlights new products and company strategies for penetrating the ASC market at OSET 2022
The Orthopedic Summit Meeting (OSET) found itself in a new location and time this year as meeting organizers moved a long-time December meeting in Vegas to fall in Boston at the Encore Hotel and Casino. The overall mood of the meeting was positive and seemingly well attended, however, it seems that the change of venue and time of year may have negatively affected overall attendance versus past years.
All the regular players from a company perspective were in attendance, some showcasing new products and others looking to demonstrate procedural prowess as everyone looks to strengthen their foothold on the hot ambulatory surgery center (ASC) market.
New Product Introductions: Biologics-Backed Fixation Takes Center Stage
While there was plenty to see from the companies in attendance when it came to what they were presenting in their portfolios, from the new product side it seemed that any new technology was either biologic based or sold in conjunction with biologics products. Anika announced the release of ...
To download and read the complete "OSET 2022: Trends and Advancements in Sports Medicine and Arthroscopy" article by SmartTRAK's Sr. Analyst Soft Tissue & Arthroscopic Technologies expert Andy Knapik, just click the button below.
---
SmartTRAK
is a comprehensive, easy-to-use, business intelligence solution for the Life Sciences Industry that provides breaking updates on pertinent company news, potential treatments and guidance, international survey results, statistical analysis by country, studies, trial results, financial impact and more. All subscribers receive a Daily Updates email containing the latest need-to-know news curated by our expert analysts. It's the perfect way to start your day! If you would like to learn more about SmartTRAK, just click
here
.