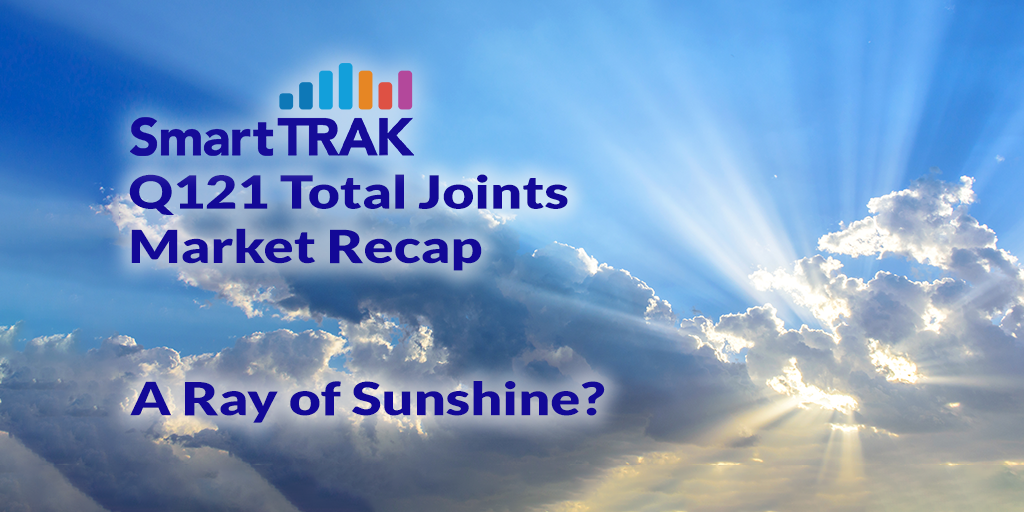 COVID surges dampened procedure volumes in early Q121, but recovery late in the quarter was like a ray of sunshine
Early in 2021, the dark cloud of the COVID-19 resurgence that started in late 2020 continued to loom over the market early in the quarter. Med tech companies and healthcare providers reported procedure volumes being dampened, but with rays of sunshine peeking through late February and early March. During their Q121 earnings call, HCA Healthcare, one of the largest hospital and healthcare systems in the US, reported rebounding surgical and outpatient volumes in March, with outpatient surgery revenues increasing 30%.
Complete Total Joints Market Overview
SmartTRAK's Expert Analysis and Insights
All Companies' Revenues and Market Share
Revision Implants Making an Impact
New Product Launches
Q121 Regulatory Highlights
Stryker*, the second-largest Total Joints Market player in the US, recounted the slowdown of elective procedures negatively impacted its Hip and Knee business in Q121. However, the Company was optimistic for a rebound in 2021 with trends improving progressively and ...