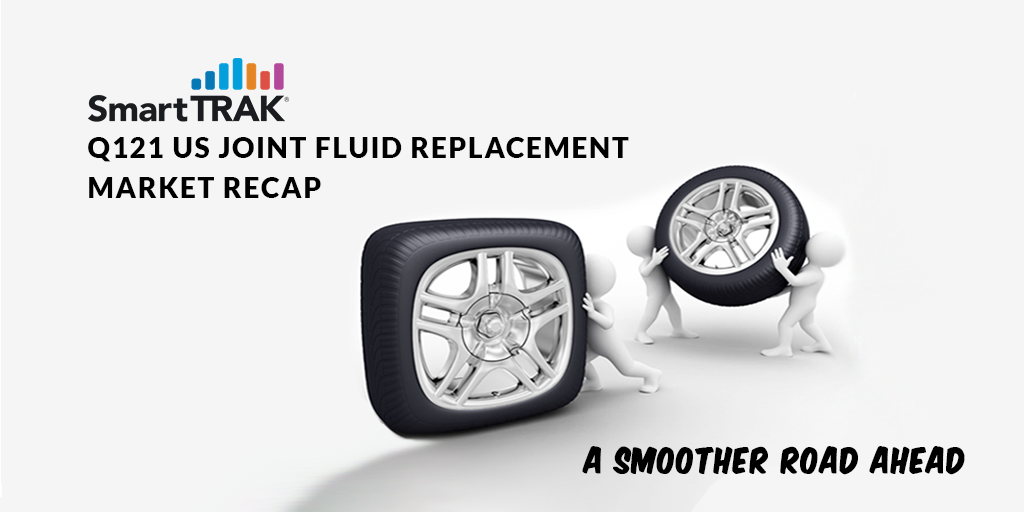 The first quarter of 2021 felt like riding a car with square wheels, but ahead, the road looks smoother.
Coming out of a rough Q420 that sent the US Joint Fluid Replacement market players spinning at dizzying speed around the roulette wheel, the first quarter of 2021 gave them a bumpy ride on the road to COVID-19 recovery. As if a resurgence of positive COVID cases in late Q420 spilling into Q121 was not enough of a headwind, in mid-February, winter storms Uri and Viola landed a one-two hit across North America.
Among the many topics covered in detail in our comprehensive Q121 US Joint Fluid Replacement Market Recap* are:
Complete Q121 US Joint Fluid Market Overview and Highlights
SmartTRAK's Expert Analysis and Insights
All Competitor Company Financials and Market Shares
Notable Q121 Developments
The impact of the historical winter events resulted in moderate to severe disruptions to business operations. But, despite a rough start of the year, by early March, the HA market looked to be picking up and companies reported feeling more ...
Read the entire Q121 US Joint Fluid Replacement Market Recap including news, data, charts, company revenues, shares and our expert analysis*
*The entire unedited article and these links can only be viewed by SmartTRAK subscribers to this module. For more information on SmartTRAK, including how to receive a demo and subscribe, please click the button below.
---
SmartTRAK
has recently expanded it's coverage to include five new modules.
Click
to see details of all the exciting new additions to the
SmartTRAK
platform in 2021.