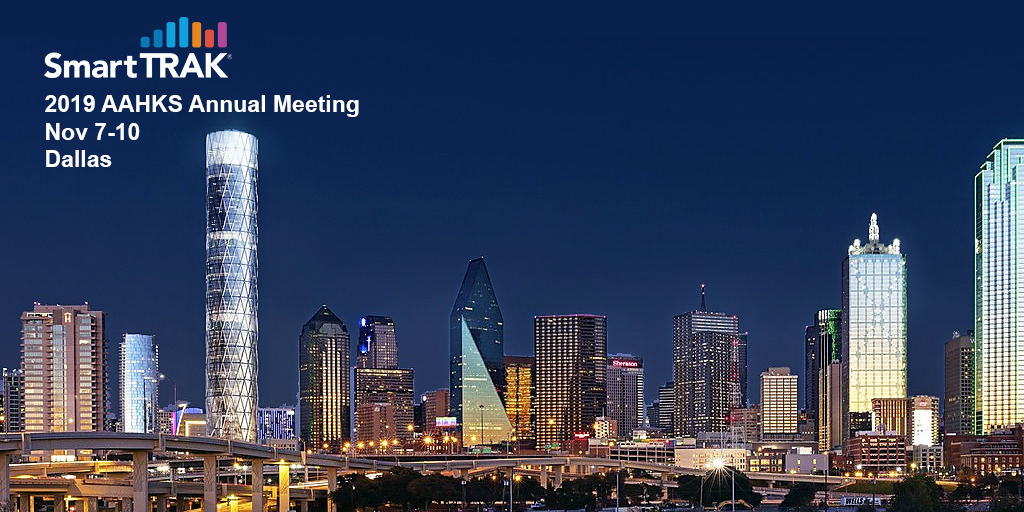 Headed to AAHKS? Our VP of Content Development for Orthopedics, Lisa Mahan, weighs in on what's trending ahead of the meeting.

A hot topic at #AAHKS2019 this year will be the move towards outpatient joint replacement surgery with CMS moving to reimburse hospital outpatient total hip replacement and reimbursement of total knee replacement in an ASC setting.
Outpatient hip and knee replacement surgeries are expected to comprise 57% of all nonfracture knee and hip replacements by the year 2020. ACS Focus
AAHKS currently does not believe CMS has taken adequate action to address issues arising from its previous removal of total knee replacement from the inpatient only reimbursement list and is calling for standards and procedures to be implemented as part of the move to outpatient surgery to ensure patient safety. AAHKS.org
Research studies published this year shows outpatient hip and knee surgery is safe and effective in select patients:

Study of >34K Medicare-aged pts having THA concluded outpt and short-stay THA is safe only in a small, healthy subset of pts and the CMS should allow surgeons to determine appropriate site of care. AAOS 2019 Paper 138
A French study comparing outpt THA w/ a mean cumulative hospital stay of 1.2 days (n=50) to inpt (n=77) concluded outpt procedures can be done reliably and safely in a carefully selected pt population. The Outpt group received pre-op education. Orthop Traumatol Surg Res
A study of 1,143 outpt TKAs w/ min 2-yr f/up concluded outpt TKA is safe for a large portion of pts w/ 0.8% of pts requiring revision. Reoperation w/in 90 days occurred in 0.7% of knees. Knee Surg Sports Traumatol Arthrosc

---
For more information about AAHKS 2019, visit http://meeting.aahks.org/.
If you would like more info on how to subscribe to SmartTRAK, the leading source of competitive intelligence used by the top ten global orthopedic & wound care companies, or you would like a demo of what SmartTRAK has to offer and how we can help increase proficiency, improve productivity and reduce costs for your company, just click the button below.