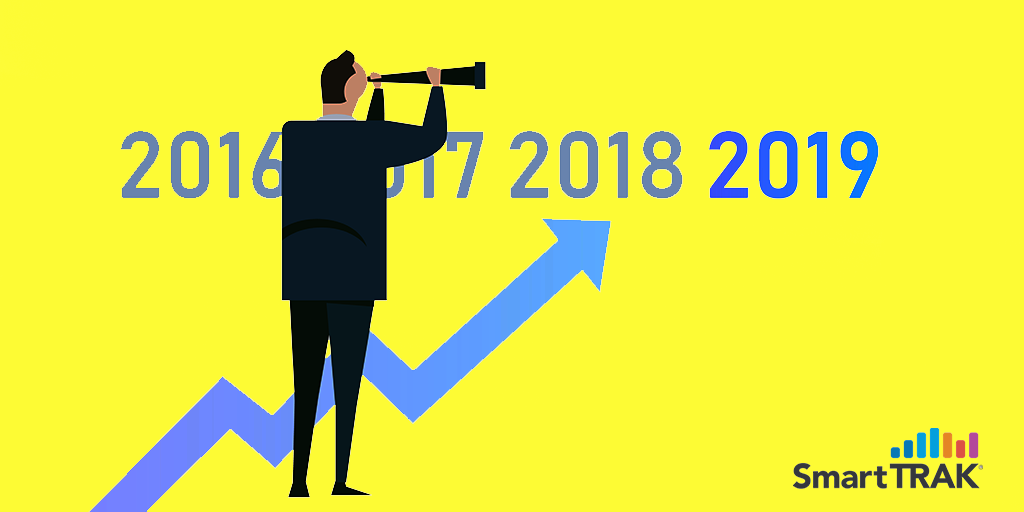 At the beginning of the 2019, SmartTRAK looked ahead to the coming year and identified market and technology trends that were likely to shape the Joint Replacement Market landscape in 2019 and beyond. Now that we're approaching the end of the year, here is another look at our predictions.
So what did we see in store for the Total Joints Market? Overall, the theme heading into the new year could be summed up as "Improved Care, Proven Value." Here are some of the trends we predicted would be worth watching:
Patients Seeking Conservative Treatment Longer
As 2018 closed, the consumer confidence index declined again and, as the new year started, stock market volatility made the headlines. Economic uncertainty may result in patients delaying surgery, as joint replacement patients concerned about finances are more likely to limp along with conservative treatment for longer periods of time. A 2019 NRC Health Consumer Trends Report found that 22.7% of patients overall have put off what they feel is necessary medical treatment due to cost – the highest percentage since 2010.
Continued Shift to Outpatient Setting
Several factors are strengthening the move to outpatient joint replacement, including a growing body of clinical evidence proving safety and efficacy, CMS now reimbursing for hospital outpatient TKA and patients seeking affordability and convenience. According to Becker's ASC Review, there are now over 250 ASCs in the US where surgeons perform joint replacement surgery. Hospital systems are responding to this trend by opening their own outpatient surgical centers. And with competition between ASCs heating up, look for more facilities to offer total joint surgery to capture more procedures and to differentiate themselves with the latest technologies.
Knee Robotics Outpace Hips
SmartTRAK believes penetration of robotics for knee replacement will continue to outpace that for hip replacement. With Zimmer Biomet showcasing its new ROSA system for knees at AAOS this year, the rising visibility will continue to drive market penetration. In addition, the publication of clinical studies showing the efficacy and efficiency of robotics for knee arthroplasty has outpaced those for THA.
Solutions Sought for Opioid Epidemic
Opioid abuse has become a national crisis in the US with many patients becoming addicted to prescription pain medications following surgeries, including joint replacement. Orthopedic surgeons have commonly used opioids to help patients control post-operative pain, gain faster mobility, and increase their level of satisfaction. In fact, a 2017 analysis showed TKA and THR were among the top three procedures with the highest average number of opioid pills prescribed to help treat pain after surgery. In 2019, surgeons will continue to move away from the use of opioids and be open to adopting alternative technologies proven to reduce patient pain and improve outcomes. New devices will reach the market over the next few years designed to address the issue, fueled in part by the FDA's Innovation Challenge launched in May 2018, to spur development of devices to combat the opioid epidemic.
Revision Focus
Companies will continue to address the need for revision arthroplasty solutions, especially in knees. While the revision burden for THA seems to be decreasing in the US based on data from national registries, the revision knee burden has remained relatively constant. Look for companies to add to their revision knee portfolios with new implants, line extensions and instruments. JNJ/DePuy Synthes expects their Attune Revision Knees, launched in 2018, to have a positive effect on Company revenue by mid-year. Also, Zimmer Biomet's Persona Revision Knees should be in full launch in 2019.
For hips, dual-mobility cups will continue to gain in popularity due to their association with enhanced stability and reduced risk of dislocation. Since 2012, the use of Dual Mobility Cups in procedures captured by the American Joint Replacement Registry increased from 6.7% of primary procedures in 2012 to to 9.7% in 2017. During the same time period, their use in revision procedures increased from 19.5% to 28%.
Pricing Pressure from Private Payors
Pricing pressure for joint replacement implants could ramp up as insurance companies push CMS to reduce reimbursement rates for hip and knee replacement procedures. Late in 2018, CMS ordered a review of Medicare reimbursement rates. While this review was sparked by allegations from Anthem that surgeons are overpaid, private payors are likely to also focus on the price of implants in an effort to reduce their costs.
---
If you would like more info on how to subscribe to SmartTRAK, the leading source of competitive intelligence used by the top ten global orthopedic & wound care companies, or you would like a demo of what SmartTRAK has to offer and how we can help increase proficiency, improve productivity and reduce costs for your company, just click the button below.