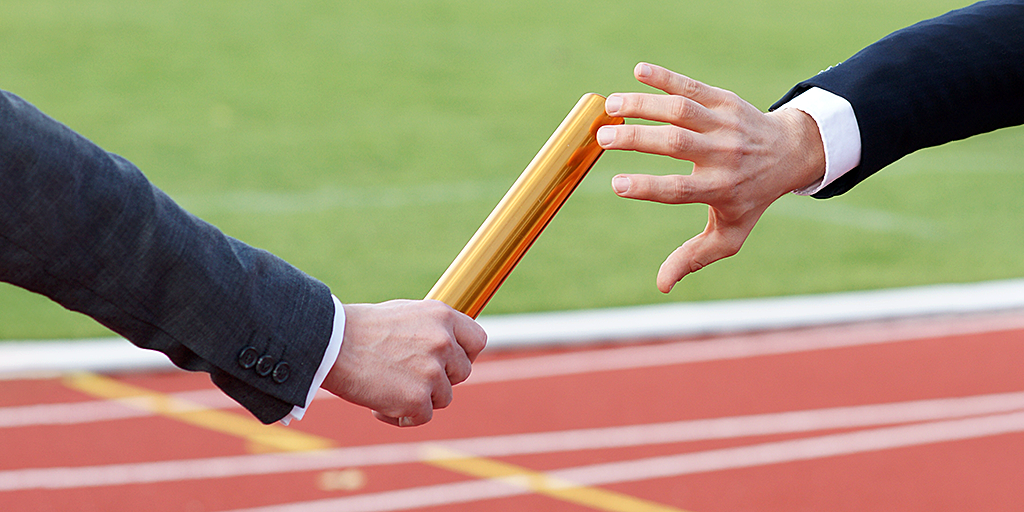 SmartTRAK reviews the impact and underlying reasons behind the high turnover rate among CEOs in the wound care market.
At the end of November 2020, Zlatko Rihter assumed his role as the new CEO for Mölnlycke*, which means that all top four Advanced Wound Care players now have CEOs with less than three years in office. As a matter of fact, seven or eight of the top 10 players have appointed new CEOs in the last three years, depending on how you count Acelity being acquired by 3M.
The average time in office for a CEO among the 2,500 largest public companies is around seven years. Most of the transitions are planned (70%), some are forced out (15%), and some are consequences of mergers (15%). In US hospitals, the turnover rate among CEOs is close to six years.
While the reason for replacing the CEO is sometimes not clear, in most cases it is. SmartTRAK reviews what is behind the transition in CEOs at the top wound care companies and what it means for the Advanced Wound Care market, which is estimated to be have generated $7.4B in the last 12 months according to SmartTRAK forecasts.
Acelity was acquired by 3M* in 2019, the largest transaction seen to date in wound care history, worth $6.7B. The CEO of 3M, Mike Roman, had been in office just over a year when the deal was announced. He was appointed CEO in July 2018, after joining 3M back in 1988. He replaced the long-timer Inge Thulin, who moved to the board of directors (BOD), a good example of a planned transition. The CEO of Acelity, Andrew Eckert, soon found himself out of a job, together with seven other top executives at Acelity. This is a typical example of a change caused by a merger, where the acquiring company will most often replace the CEO and other executives of the acquired company.
Although Roman undoubtedly approved the Acelity/KCI deal, the acquisition was led by Todd Fruchterman who joined 3M from KCI back in 2011. Fruchterman joined 3M as Senior VP R&D, Regulatory Affairs, CTO & CMO and soon advanced to business leadership positions in Health Care with his most recent position as President of the 3M Medical Solutions Division. Fruchterman has been busy with the Acelity integration, which closed in October 2019. Surprisingly, Fruchterman left 3M in September 2020 and was replaced by Mark Colin, a long-timer who joined 3M in 1987 in the Finance organization and has continued to advance at 3M.
In a year dramatically impacted by COVID-19, the focus has obviously been shifted to dealing with the consequences and opportunities driven by the pandemic, but 3M has commented that Acelity is performing well, after a dip in Q220 when elective surgeries were largely canceled. At some point, they will need to review the overlapping wound dressing range, currently being a historic mix of brands from Systagenix, Crawford Health and 3M.
Smith+Nephew (S+N)*, the second-largest advanced wound care player, appointed Roland Diggelmann as CEO in November 2019. He replaced Namal Nawana who left his position in a mutual agreement after only 17 months, although several sources mentioned the reason being disagreement over salary. Simon Fraser was in January 2019 appointed President of Advanced Wound Management, with commercial leadership in the US and global upstream marketing for AWM. S+N has a matrix organization where Peter Coenen is President for all franchises in EMEA, he joined in September 2020. Myra Eskes is President of APAC, she joined in May 2019.
Roland Diggelmann has now been in office for over a year and has been quite active on the inorganic growth front. In wound care, Osiris was acquired in April 2019 ($660MM), before he was appointed. Outside the wound care space, S+N recently announced the acquisition of Integra's Orthopedic business ($240MM, expected to close in Q420), earlier in the year they announced several smaller deals and collaborations, and are often mentioned in rumors about larger deals. S+N is by far the most active in M&A, compared to its wound care peers. They have a clear strategic focus on innovation and are looking to increase the spending on R&D even further
At Mölnlycke*, former CEO Richard Twomey announced his planned departure well in advance, after six years in office. In March 2020, it was announced that he would be leaving the company and stay onboard to ensure a smooth transition. That transition period turned out to be a bit longer than planned when Zlatko Rihter finally joined in November this year. Barry McBride was appointed interim CEO from July to November 2020, to cover the gap.
ConvaTec* appointed Karim Bitar as CEO in September 2019, after being announced already in March 2019. In October 2018, Paul Moraviec stepped down as the Company's CEO, following warnings of lower sales and profitability. Rick Anderson was appointed interim CEO until Karim assumed his position. David Shepherd, COO and responsible for the global wound franchise, was appointed in November 2018. Sandrine Letellier was appointed VP of Wound Marketing in September 2020, with a background from both S+N and Mölnlycke.
ConvaTec has established a Transformation Office, looking to implement a new operating model, with many change projects running in parallel. Their current strategy, FISBE (Focus, Innovate, Simplify, Build and Execute), will see $10MM of transformation investments pushed to 2021, due to COVID-19 impact. They are also implementing a global financial center in Portugal. In July 2020, ConvaTec divested its Skincare business to Medline*, a deal worth $29MM. In 2020, they introduced ConvaMax*, entering the superabsorbent market. ConvaTec has often mentioned that the legacy range of Aquacel and the hydrocolloid DuoDerm ranges underperformed, but so far, no dramatic actions were announced. In Ostomy, they have done portfolio rationalizations recently. In Wound, their key focus continues to be Aquacel Ag+*, branded Advantage in the US.
Family-owned companies tend to appoint family members for top positions. One example is Urgo*, where the founder, Hervé Le Lous handed over the business to his three sons in 2019. The sons will alternate positions going forward. Currently, Briac Le Lous is Chairman of the Group and President of Consumer, Tristan Le Lous is responsible for the group's holding positions, and Guirec Le Lous is President of Urgo Medical and UrgoTech.
Medline* is one of the better examples of how management is structured in a family-led business. The Mills family holds a strong grip on leading positions in one of the largest privately-owned companies in the medical device industry.
MiMedx* appointed Tim Wright CEO in May 2019, after some years of great turbulence. Former CEO and Founder, Pete Petit was forced to leave in 2018 after a very volatile process and is currently involved in several lawsuits together with other former executives. Numerous turns in that story have involved a delisting from Nasdaq, several lawsuits, and extreme costs for restating financials, among other things. MiMedx's leadership team has had seven of nine members appointed since 2018. The focus for Tim Wright in the near-term is clearly to grow stock owner value by re-establishing trust and belief in the company. Growth of the current portfolio and an innovative pipeline are key focus areas.
Coloplast* is another example of a planned and smooth transition, at least from the outside. Long-time CEO Lars Rasmussen stepped down in December 2018, after 30 years with the company, assuming the role of Chairman of the Board. At the same time, Kristian Villumsen was appointed the new CEO after being with Coloplast since 2008. Coloplast is controlled by the Louis-Hansen family, although publicly listed, and has a tradition of promoting internal talent. In August 2020, the Company announced several leadership changes which expanded the executive team from four to six members. Nicolai Buhl Andersen, SVP for Skin & Wound for the last 10 years, was appointed EVP Innovation, a new growth Executive VP position which combines the chronic care sales organization, and the Wound & Skin Care SBU, is led by Paul Marcun. Rasmus Hannemann was later appointed SVP Wound & Skin Care.
In September 2020, Coloplast presented their new strategy, Strive25. This strategy replaces the LEAD20 strategy, which was focused largely on improving revenue growth. For Skin & Wound, it included investing and launching a wide range of Biatain Silicone products, as well as introducing Biatain Contact and Biatain Fiber, mostly organic growth and adding products proven successful by other companies (Mölnlycke's Mepitel and ConvaTec's Aquacel). Strive25 will mainly include scaling the US and China commercial foundations and improving margins by optimizing the product mix. For Biatain Silicone*, 3DFit will continue to be a key focus. They will also explore inorganic growth opportunities and have recently announced a couple of acquisitions, Francis Medical and Nine Continents Medical, both in the urology market.
Last, but absolutely not least, Hartmann* appointed Britta Fünfstück as CEO in October 2018. Currently, she is the only female CEO among leading wound care players. It is interesting to note that wound care, a fairly equal market from a gender perspective, still have so few female top executives. Their head of wound care (since 2014), Francois Georgelin, is also a member of the Management Board since January 2020. Britta Fünfstück introduced a strategic Transformation Program mainly focused on improving profitability by introducing innovative products, strengthening their service portfolio, reviewing cost structure and introducing digital business models.
Why has the wound care market seen so many CEO transitions in the last couple of years?
As can be seen from the examples above, there are several reasons, and no clear trend can be seen. Some CEOs had been there for many years and others only a short time. There are examples of planned transitions and examples of more turbulent changes. It is interesting to note that very few of the newly appointed CEOs among leading wound care players actually have a wound care background. Most of the leading companies are active outside wound care, but for several of them wound is a key franchise.
What are the consequences?
Most newly appointed CEOs are implementing strategic changes and tend to bring in new executives. A few examples are given above. The consequence is often that years of market experience are lost when replacing the CEO and other executives and a period of internal focus normally follows restructurings. It typically takes three to six months for a new CEO to iron out a strategy and then another 12 months to execute. Appointing a new CEO creates a window of opportunity for change and most CEOs jump on that opportunity. We have already seen examples of this and will likely see more changes announced going forward.
A classic example is restructuring programs, where the new CEO takes the opportunity to clean the house from less profitable product areas, projects not performing as expected, and reductions of overhead cost. Those activities come at a cost, seen as one-offs, and creates a good base to show improved performance going forward.
A reorganization often sees two waves. First, changes are announced, with some people appointed to new positions and others forced to leave. Then follows a period of relative calm on the surface, but after some time, companies often see a second wave when people who were left on board find themselves unhappy with the new environment and leave voluntarily. Time will tell what will happen in the wound care space in the coming years. It will be an interesting journey, for sure.
*These links can only be opened by subscribers to that SmartTRAK module
---
SmartTRAK is the leading source of competitive intelligence used by the top ten global orthopedic & wound care companies. To see all the new and exciting offerings coming to SmartTRAK in 2021, or to request more info about what SmartTRAK can do for you, just click the button below.