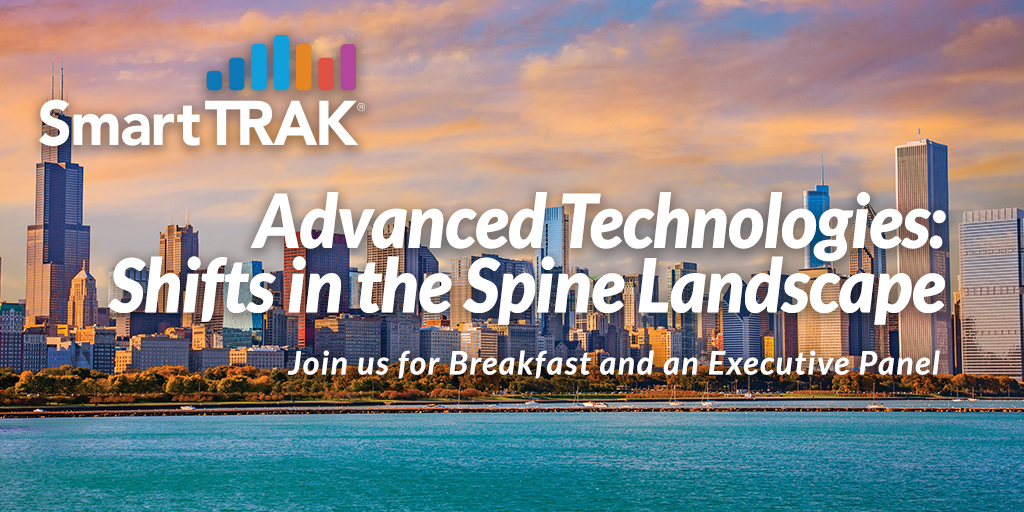 Join SmartTRAK for breakfast and an Executive Panel on "Advanced Technologies: Shifts in the Spine Landscape" at McCormick Place in Chicago, IL on Sept 26th. A panel of experts will be on hand to discuss the latest in advanced technologies, interbody devices, materials and design, and the impact these changes pose from an FDA regulatory standpoint.
Date: Thursday, September 26th, 2019
Time: 7:30am-8:30am
Location: Hyatt Regency McCormick Place, Chicago, IL
Room: Jackson Park C&D
Panelists include:
• Julianne Burns, Senior Analyst, Spine, SmartTRAK
• Elise Wolf, Senior Analyst, Computer Assisted Surgery, SmartTRAK
• Frank Yohe, Global Product Director, Spine, CMF and Trauma, DSM Biomedical
• Glenn Stiegman, SVP, Regulatory Affairs, MCRA
• Justin Eggleton, VP, Spine Regulatory Affairs, MCRA


Space is limited! Register now to reserve your spot and receive further event details.
BioMedGPS SmartTRAK would like to thank DSM for co-sponsoring this event.