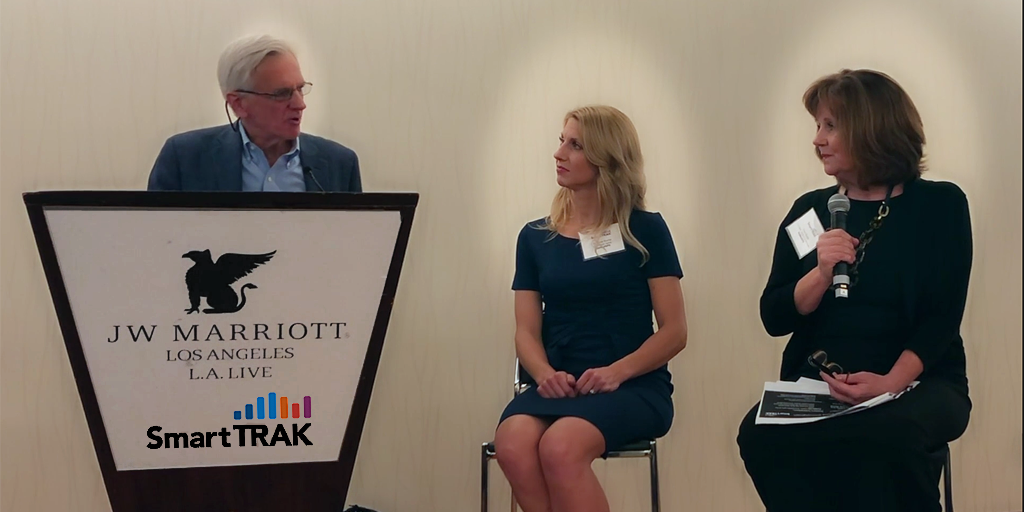 SmartTRAK analysts provide insight into the markets for spine hardware, computer assisted spine surgery and spinal cord stimulation in a BioMedGPS-hosted panel discussion entitled "The State of the Spine Market: Implants, Robotics, and Spinal Cord Stimulation" held prior to the recent North American Spine Society (NASS) 33rd Annual Meeting in Los Angeles.
Moderated by Don Urbanowicz, Principal Urbanowicz Consulting, the panel included SmartTRAK's Julianne Burns, Senior Analyst Spine, and Anne Staylor, RN, MS, Managing Editor and Senior Neuro Analyst, who discussed current and emerging market trends, projected growth, market drivers and limiters, and what's on the horizon for these markets.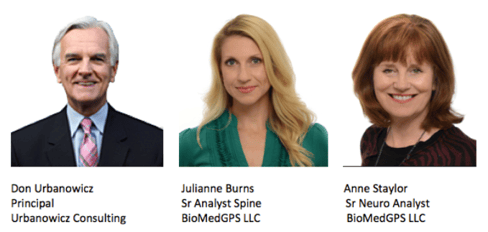 Click on the video below to watch the panel discussion recorded live at BioMedGPS's pre-NASS reception held Sept. 25, 2018, or click on the button to download the transcript.