Nevro: The One to Beat!
In an interview with BioMedGPS, Nevro CEO Rami Elghandour discussed the Company's success, its growth strategies, and some of the challenges of being the one to beat in the spinal cord stimulation (SCS) market.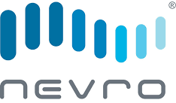 Since disrupting the market with its paresthesia-free high frequency (HF10) Senza SCS System, Nevro has set a new standard of care for SCS with unparalleled clinical evidence and success in treating chronic intractable leg and back pain.
Register to download and read now!
The evide
n
c
e
-
based Company effectively lit a fire under the SCS market, prompting co
mpetitors in this space to develop next generation technologies with an eye toward improving outcomes and overcoming some of the limitations and side effects of standard, tonic SCS.