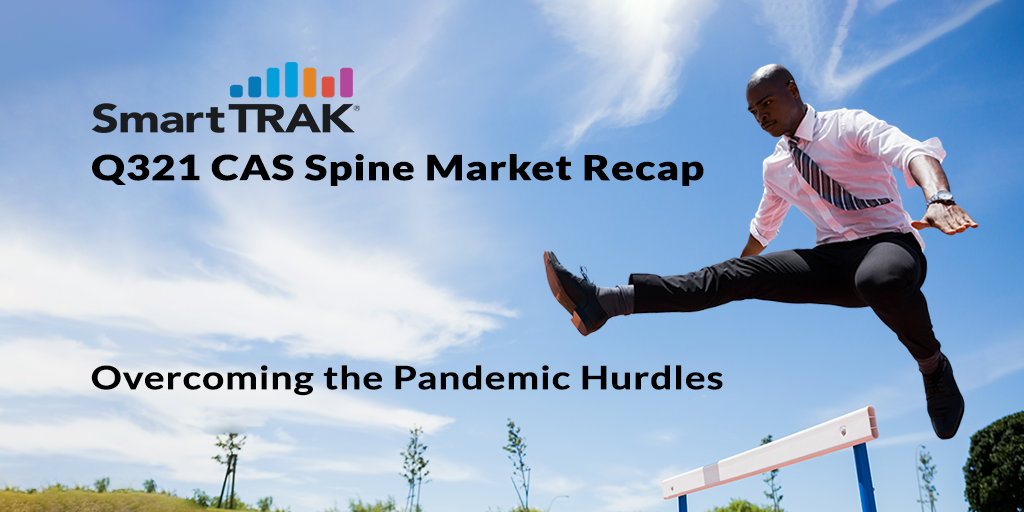 Covid-related challenges continued to dampen market recovery in Q321. Despite pandemic hurdles, technology that improves surgical precision and real-time workflows is driving adoption and innovation in computer-assisted spine surgery and accelerating the development of products and systems.
Many companies with established enabling technologies are pushing to expand indications for existing systems and bolster them with robust preoperative planning, enhanced navigation and post-op evaluation solutions for start-finish integration within a single line of products. Meanwhile, other players are focusing on open-platform solutions to address care gaps for specific procedures and populations. At the forefront of industry research and development are artificial intelligence and virtual reality technologies to aid in imaging, planning and navigation assistance (robotic-assisted and freehand).
Among the many topics covered in detail in our comprehensive Q321 CAS Spine Market Recap* are:
Complete Q321 CAS Spine Market Overview
SmartTRAK's Expert Analysis and Insights
All Market News including Revenues, Data, Charts and Shares
Key Player Performance in the Quarter
New Alliances and Acquisitions
3D Planning and Navigation Developments
The Q321 WW Spine CAS market was up, while the US spine robotics segment and the US spine navigation segment both made significant gains, according to SmartTRAK Financial Dashboard. Medtronic* (MDT) remained the market leader with > 50% share, followed by Globus* (GMED) and other enabling tech competitors including ...
Read the entire Q321 CAS Spine Market Recap, including our expert analysis, news, data, charts, company revenues and shares*
---
SmartTRAK has launched five new modules. Click here to see details of all the exciting new content now available to SmartTRAK subscribers.