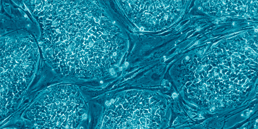 Regenerative medicines, the new era of human health, represent a wave of innovation coming to our health care system, approaching much faster than most realize. As of Q217, there were more than 822 companies developing regenerative medicine technologies.
In this SmartTRAK Perspective article, Kim French, Senior Analyst OrthoBio, highlights the trends in regenerative medicine and profiles emerging companies focused on musculoskeletal regenerative therapies. To read more of this fascinating and informative article, please click to download "Regenerative Medicine: Riding a Wave of Innovation".

Kim French, Senior Analyst, OrthoBiologics, will be one of the expert analysts representing SmartTRAK at #AAOS 2018 - the American Academy of Orthopaedic Surgeons annual meeting, March 6-10 in New Orleans, LA. Contact Us for a meeting!