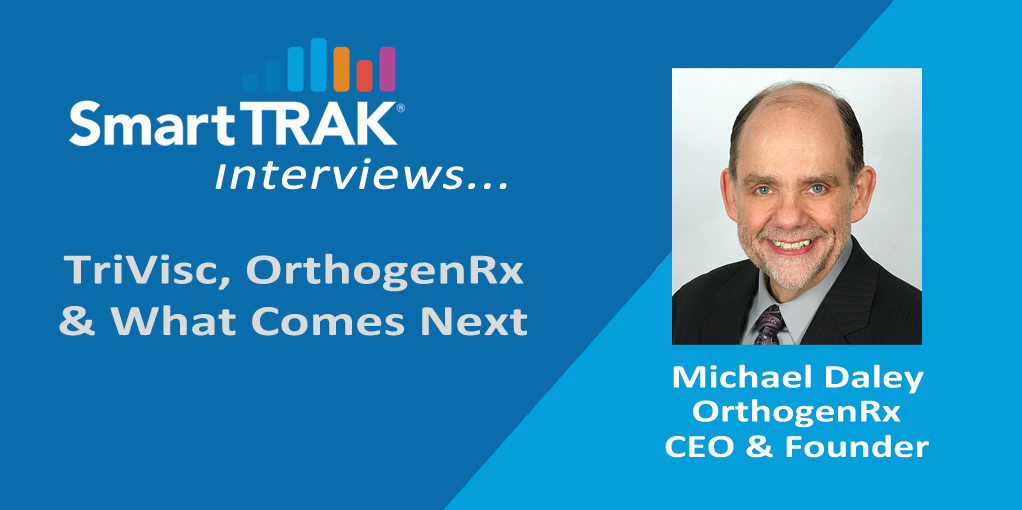 OrthogenRx CEO & Founder Michael Daley talks about the Company's new 3-injection HA product, TriVisc and what will come next.
Michael Daley, CEO & Founder of OrthogenRx, a US medical device company focused on treatments for musculoskeletal conditions, talked about TriVisc, the Company's new 3-injection hyaluronic acid (HA) product for knee osteoarthritis, as well as the future at OrthogenRx, in an interview with SmartTRAK at the American Academy of Orthopaedic Surgeons 2019 Annual Meeting held March 12-14, 2019 in Las Vegas, NV.
What is the rational for OrthogenRx to bring TriVisc now to a very crowded 3-injection HA segment?
To have a presence in the entire US HA market, OrthogenRx aims to provide...