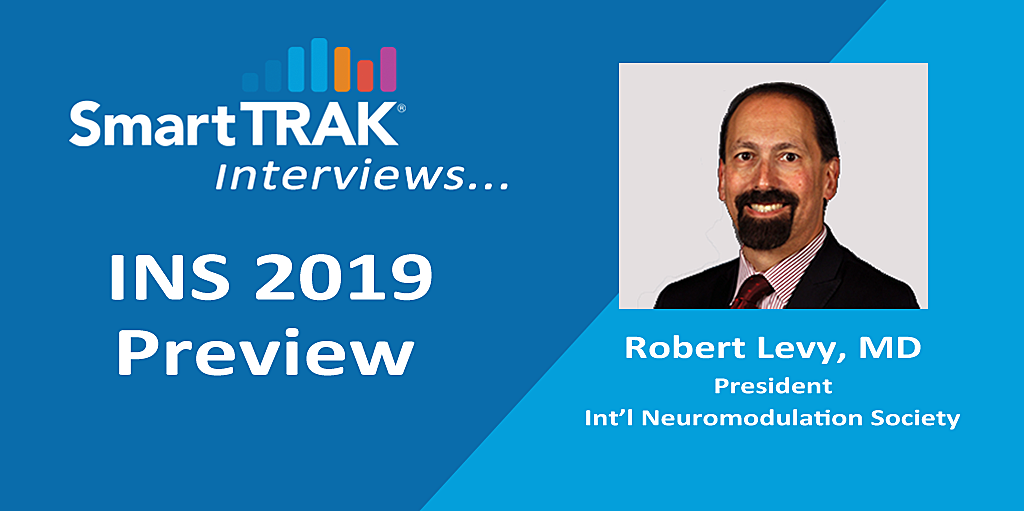 In an interview with SmartTRAK, Robert Levy, MD, president of the International Neuromodulation Society (INS), provides a preview of the research, emerging technologies, and trends in neuromodulation that will be at the INS 2019 14th World Congress to be held May 23-30, 2019 in Sydney, Australia.
The meeting will highlight several important topics, including the use of neurostimulation to reduce opioid use, closed-loop neurostimulation, and advances in non-invasive brain stimulation, including for the treatment of post-traumatic stress disorder, depression, and for enhancing memory and learning.
In terms of research, Dr. Levy said Sam Eldabe, MD of the United Kingdom will provide a critical evaluation of clinical trials in neuromodulation. Researchers will also present the latest insight into mechanism of action, new data on neurostimulation for cardiac ischemia, as well as research on use of deep brain stimulation (DBS) for obesity, eating disorders and addiction. Researchers will also present important pivotal trial results, including: the Evoke Study (Saluda Medical), evaluating closed-loop spinal cord stimulation (SCS); the SURF study (Stimwave Technologies), comparing different wireless SCS frequencies and waveforms; and the ReActiv8 trial (Mainstay Medical), evaluating the use of a restorative neurostimulation system for nocioceptive chronic low back pain.
On the technology front, the INS's Innovation Day will highlight disruptive innovations in neuromodulation, and will feature panel discussions and presentations by researchers and major shareholders from early stage start-ups, middle-stage start-ups and well-established companies.
To find out more about the INS World Congress, click on the following video to listen to SmartTRAK's interview with Dr. Levy recorded via phone from his office in Florida. A transcript of the interview is also provided below.