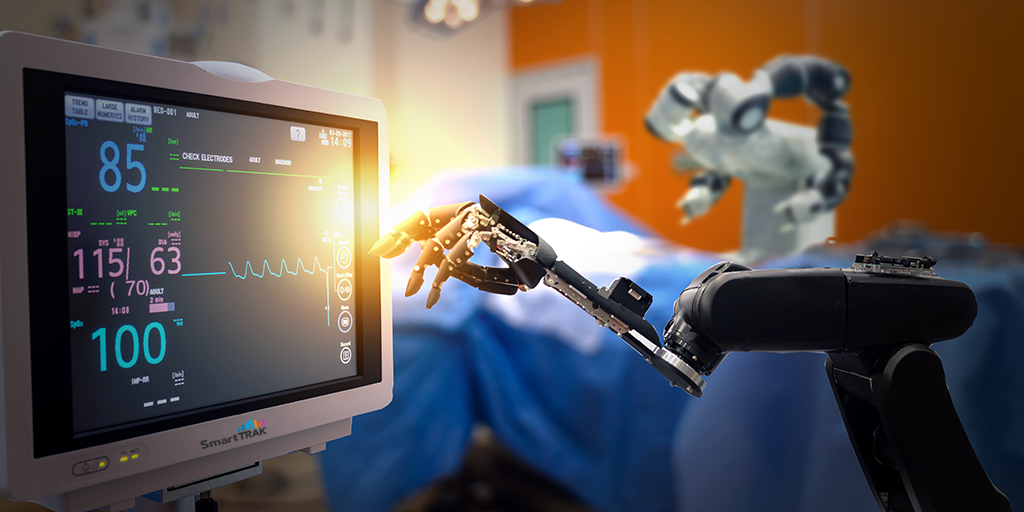 Robotic-assisted surgery was a hot topic of discussion at this year's ODT Forum. SmartTRAK Senior Analyst for Computer-Assisted Surgery, Elise Wolf, participated in a panel discussion entitled "Tech Talk: An Overview of the Growing Role of Additive Manufacturing and Robotic Surgery," along with Mitch Foster, CEO of Mindset Medical and former CEO and Co-Founder of Excelsius Surgical. The session was moderated by Dawn Lissy, President & Founder of Empirical Testing.

The discussion focused on current market dynamics and future directions in robotic platforms and other enabling technologies in orthopedic and spine surgery. An excerpt of the panel discussion is provided below.

Dawn Lissy: Let's talk about surgical navigation, robotic systems. I want to build a robot. What do you say to that?

Elise Wolf: I would say get in line. It's still an industry that is in its infancy - by 2020, certainly by 2022, all of the major companies in this space will have a robot. J&J recently got CE Mark for ROSA for spine and knee applications. There are a lot of robotic systems coming in and not just with the biggest players. THINK Surgical has a robotic platform for hips and is in the process of getting knee applications cleared. They are positioning themselves to be a robotics provider second-tier companies that don't have robots.

Mitch Foster: Why? Why do you want to build a robot and how will that drive patient and clinical value? There are a lot of questions on where you will focus on clinical and patient value. The key driver is working closely with surgeons and solving the clinical problem but never losing sight of the economics.

Lissy: How many hospitals have robotic systems in place?

EW: It's a new space in the industry but ~10% of US hospitals have robotic systems right now. It's an exciting market - in the 90's, I used to design robots for the Department of Defense and then I switched to medical devices. When the opportunity came up to cover this space, this technology is really cool. There are a lot of exciting technologies coming into this space with augmented reality, AI, so it's a space that's going to be changing rapidly. It's very much an evolving space and there's a lot of room to grow.

MF: It's an exciting space. Hospitals are being challenged to adopt technology that allows them to offer economic options to patients and providers.

EW: On spine side, for example, there has been a component of practice marketing for robotics. Some doctors have justified bringing robotics in because procedure volume has been declining. Clinical data is key, and Stryker has a pretty big advantage on the orthopedics side at this time. In the end, we're looking at providing clinical benefits for patients.

Lissy: What is a realistic timeline for robotics?

EW: Not as long as it had been in the past. It takes a while to get these things developed. With advances in technology, robotic prototypes are being developed quicker...as the technology expands, we will see more robotics coming into play but it's going to be tough with major players already having robots.

MF: Critical for anyone diving into robotics, is that they look at where they are in the market.

Lissy: This is a paradigm shift. Different companies are taking different approaches to business models. What have you seen in the market?

EW: Over the last six months or so, we've seen changes in business models. Ultimately companies are focused on getting utilization with robotics because they want to gain share in their implants in addition to offering robotics. Globus is focusing on the capital equipment sale. Medtronic, on the other hand, is now looking to place robots into hospitals with multi-year implant commitments. Another option for companies is expanding indications to include interbody and other indications - that's where you'll see traction.

MF: Improving outcomes, reducing time for procedures. For a robot, it could become the nucleus of a procedure. Monitoring a patient from a nerve standpoint is another important aspect – and there is some great stuff we can do. I am excited about the future, but we should be grounded in reality.

Lissy: Where do you think this technology will be in the next 10 years?

MF: I am bullish on it. We are seeing more spine surgery and more access to technology now. We're going to see a significant adoption of this technology. I'm very bullish on where this technology goes. Being more efficient in healthcare and making sure we provide that clinical value - the numbers have to jive.

EW: Some orthopedic surgeons have said that upwards of 40% of total knees will be robotically assisted in the next five years or so. It depends on who you talk to - the advocates are really into it, but there are some naysayers. A lot of navigation companies out there - with new smart technologies - are really excited about the adoption of robotic systems because it lends credibility to using computer-assisted technology in the procedure. When I first started covering this space, I was shocked at the number of augmented reality companies developing this technology. I've been hearing from a lot of bigger companies that have robotics and navigation technologies that they are interested in augmented reality. It seems like every month something new is coming about in this market. Companies that have robotics outside the orthopedic space are gaining traction. There's a lot of interest out there. The trend will be to have lower-cost systems, more rapid technology that fits into the workflow for the surgeon.

Lissy: Why would someone look at having a robotic system? What are the benefits?

MF: Accuracy. As good as surgeons are in spine surgery, when there are adverse events, it's a big deal. Robotics can remove a lot of issues you deal with in spine surgery. A surgeon in New York said, as good as we are as surgeons, the robot can make us better.

EW: Radiation reduction is another benefit. The real key will be better clinical outcomes.
---
If you would like more information about SmartTRAK, the leading source of competitive intelligence used by the top ten global orthopedic & wound care companies, and how it covers the Orthopedics and Spine Markets, just click the button below for a demo.