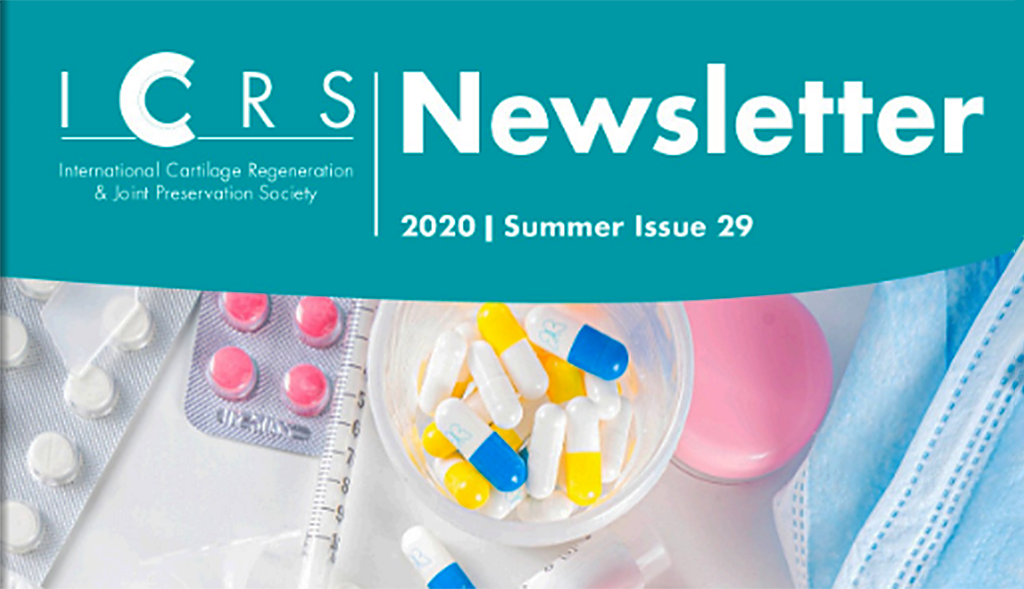 SmartTRAK, the leading source of competitive intelligence used by the top global orthopedic & wound care companies, had four articles featured in the International Cartilage Regeneration & Joint Preservation Society Summer 2020 Issue. These articles were originally published on the SmartTRAK platform.
The ICRS is the main forum for international collaboration in cartilaginous tissue research and joint preservation whose stated mission is "Advancing Science & Education of the Prevention & Treatment of Cartilage Disease Worldwide."
Kim French, SmartTRAK's Senior Analyst, OrthoBio, had three of her articles included in the Summer 2020 issue:
Freddy Buntoum, SmartTRAK's Senior Analyst, Regen Med and Sports Med, had her article, Companies Swim with the Sharks at the Biologic Association – 1st Summit* included in the issue as well.
*The article links can only be viewed by SmartTRAK subscribers. For non-subscribers, the articles can be read through the ICRS link in the first paragraph. For more information on how to receive a demo and subscribe to the SmartTRAK platform for complete access to all SmartTRAK content, please click the button below.
---
SmartTRAK is a comprehensive, easy-to-use, business intelligence solution that networks an entire organization with real-time market data and analysis, fostering an innovative and collaborative approach to market strategy while driving better decisions. SmartTRAK, used by the 8 of the top 10 orthopedic companies and by 15 of the top 15 advanced wound care companies, transforms the delivery of healthcare business information into a cost-effective solution for life science corporations to increase proficiency, improve productivity and reduce cost.