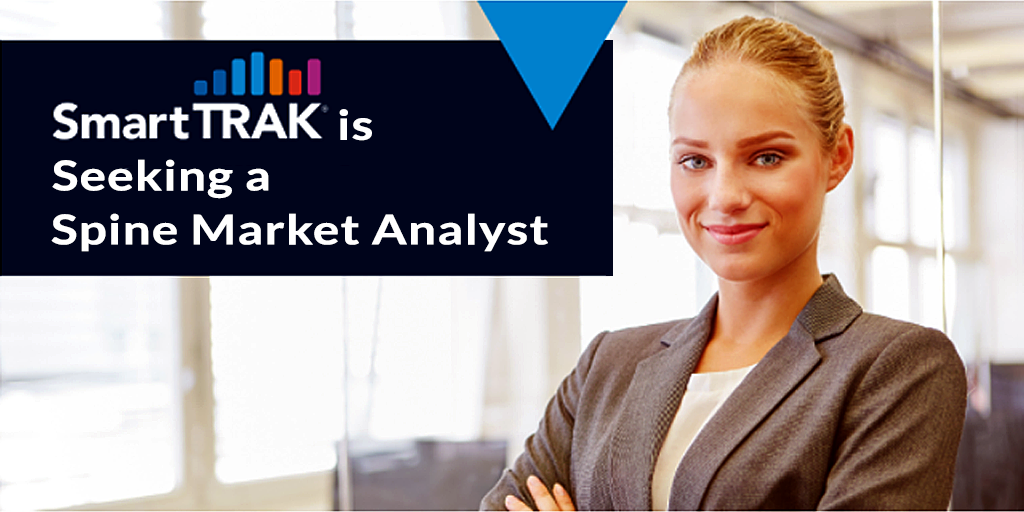 We are looking to strengthen our SmartTRAK Spine module with the addition of a qualified person with industry specific experience. All SmartTRAK analysts are former marketing, business development or R&D professionals with one of the major orthopedic/spine suppliers and, in fact, most have come to us via recommendations from our subscribers, as well as those in the industry. We believe that having a person of this caliber with relevant experience and deep insight on the market is a tremendous value-add we can offer SmartTRAK subscribers.
We are looking for person with Spine industry experience who is interested in working approximately 20 hours per week. We would also consider a person who would like to work full-time.
Ideally, this person has:
Deep knowledge of the spine market, especially spine hardware
Strong communication skills, especially writing
Good analytical skills and experience with forecasting
Attention to Detail
Extensive contacts in the industry with both companies and clinicians
This is a great position for an experienced person who wants to remain in the game but wishes to work part-time.
---
SmartTRAK is a comprehensive, easy-to-use, business intelligence solution that networks an entire organization with real-time market data and analysis, fostering an innovative and collaborative approach to market strategy while driving better decisions. Used by the leading orthopedic and wound care companies, SmartTRAK transforms the delivery of healthcare business information into a cost-effective solution for life science corporations to increase proficiency, improve productivity and reduce cost.