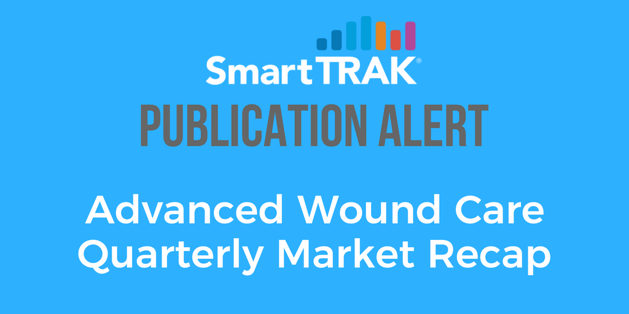 Q317 Market Recap Advanced Wound Care
Biologics and single-use NPWT devices' strong growth helps boost sluggish advanced dressing performance.
By Susan Paquette, VP Wound and
Lennart Stadler, Senior Analyst Wound

For Q317, according to BioMedGPS' SmartTRAK Financial Dashboard, WW Advanced Wound Care (AWC) revenues for Advanced Dressings, External Devices and Biologics grew in spite of a weak performance with market leaders.
The US FDA shook up the amniotic tissue market when it published "Regulatory Considerations for Human Cell, Tissues, and Cellular and Tissue-Based Products: Minimal Manipulation and Homologous Use" Final Guidance in November. The document clarifies the FDA's position regarding amniotic tissue ...
Read entire Market Recap including news, data and analysis*...
*This article can only be viewed by SmartTRAK subscribers to this module.