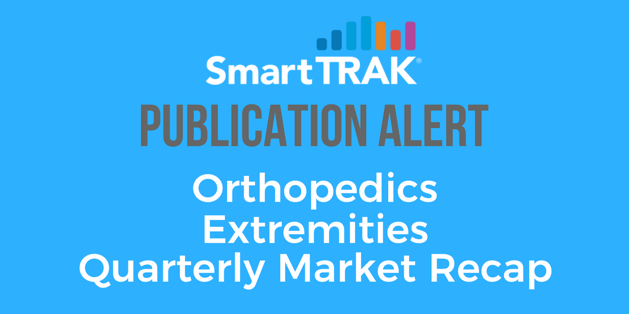 Q317 Extremities Market: Boost from New Products Offsets Challenges
New products and market segment penetration somewhat offsets slowing growth due to challenges faced by large industry players
By Lisa Mahan, VP, Content Development, Ortho and
Natasha Weeks, Editor/Sr. Analyst–Trauma

Large market players faced challenges that slightly dampened Q317 growth in the US Extremities market, with sequential growth down. Above market growth from smaller companies launching new products and increasing market penetration somewhat offset the negative effects of Zimmer Biomet 's supply issues on the largest market segment – Shoulder Replacement.
Opportunities in Shoulders as Large Market Players Faces Challenges
Despite a softening in the US market, the WW Shoulder Replacement Market saw stronger YoY growth in Q317. According to SmartTRAK Financial Dashboard, the WW Shoulder Market reached nearly $... With growth from two of the largest market players stalling – Zimmer Biomet and DePuy Synthes, the US Shoulder Replacement market declined both sequentially...
Read entire Market Recap including news, data and analysis*...
*This article can only be viewed by SmartTRAK subscribers to this module.