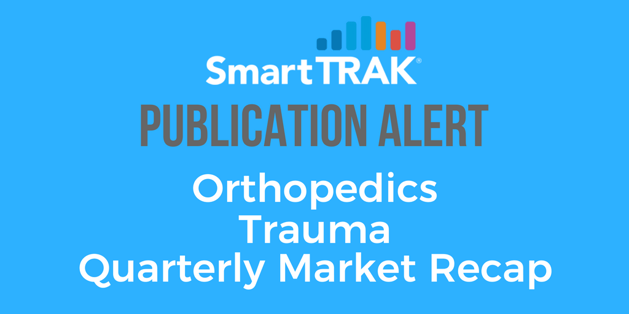 Q317 Trauma Market Recap: Emerging Products, Players Boost the Market
New products and players, along with healthy international sales, gave the Trauma Market a boost in Q317.
By Natasha Weeks, Managing Editor/Sr. Analyst Trauma & Extremities
Strong US growth supported by healthy international sales helped propel the WW Trauma Market up in Q317 – the second quarter with growth. Despite more difficult comps, the trauma segment continued to post yet another quarter of steady growth. IM Nailing, the segment powerhouse, led the charge while Plates & Screws followed suit.
Boosted by new products and players, the trauma segment saw new product introductions at the Orthopedic Trauma Association (OTA) Annual Meeting this past October in Vancouver as manufacturers transform existing solutions into new launches through combination products, circular fixators gain momentum and new players start to enter the market.
Read entire Market Recap including news, data and analysis*...
*This article can only be viewed by SmartTRAK subscribers to this module.