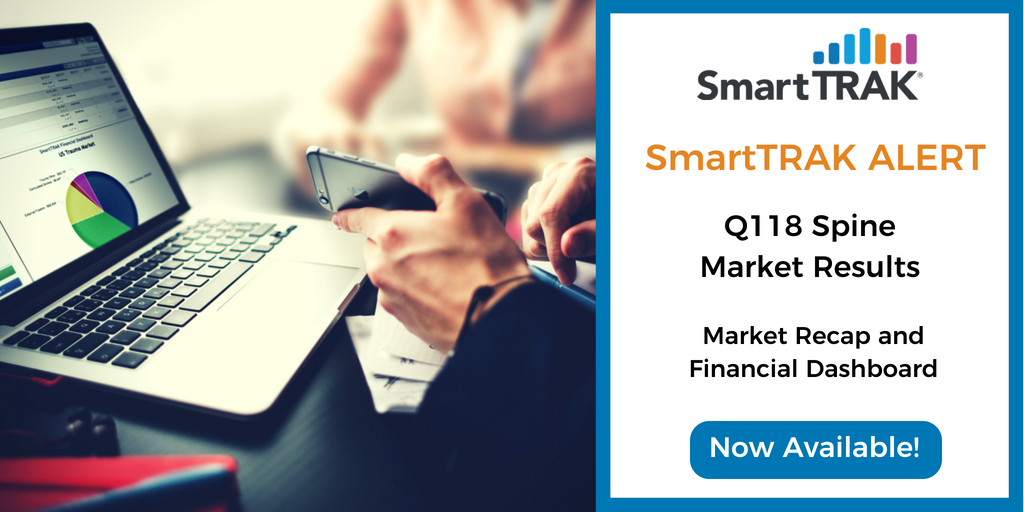 SmartTRAK, the leading source of competitive life sciences intelligence used by the top ten global orthopedic & wound care companies, has published its Q118 Spine Market Recap.
While we saw a slight upturn in the market in Q4, the beginning of 2018 has again revealed the Spine market's true colors – with a slight decline in the overall market and notable pricing pressures. With -1.9% YoY growth, Stryker's US Spine revenues were challenged by market softness as well as low-double digit (~10%) price declines across core product lines. K2M management reported ...

Among the many topics covered in the Q118 Spine Market Recap are:

How the Key Players Fared




Distribution Channels Matter

Q118 Clinical and Regulatory Highlights
Read entire Market Recap including news, data and analysis*...
*This article can only be viewed by SmartTRAK subscribers to this module. For information on how to subscribe, please click the button below.