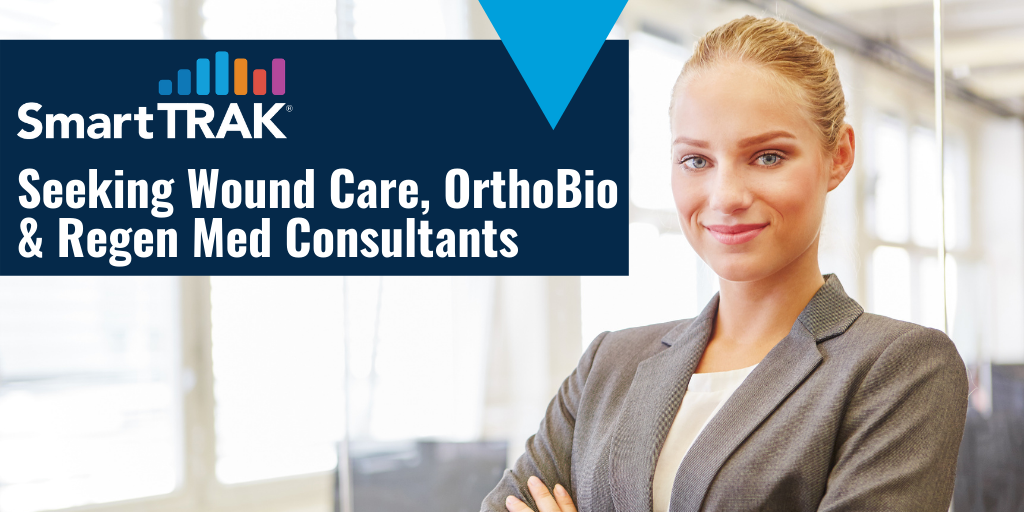 SmartTRAK is seeking consultants with deep experience in Advanced Wound Care, OrthoBiologics and Regenerative Medicine.
SmartTRAK's consulting business is growing and we need experienced professionals to grow with us! We're looking for subject matter experts with 10+ years of relevant industry experience and expertise in the following areas:
Advanced Wound Care:

Wound Biologics
Negative Pressure Wound Therapy
Dressings
Compression

OrthoBiologics

Bone
Cartilage
Soft Tissue Replacement

Regenerative Medicine

Amniotic Tissue
Cell Processing
As projects arise, we would like to be able to have an experienced team of experts on-hand to call on for assistance. If you have in-depth knowledge of any of these markets in the US or OUS (EU, Latin America or Asia/Pacific) markets, love market research and uncovering and applying industry trends than we want to hear from you.