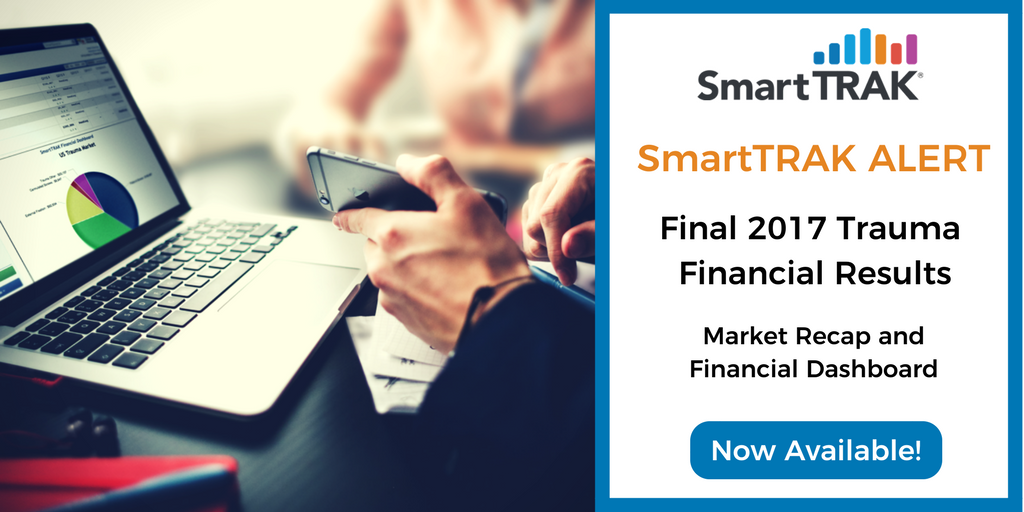 SmartTRAK, the leading source of competitive life sciences intelligence used by the top ten global orthopedic & wound care companies, has published its 2017 Trauma Market Recap and Financial Dashboard.
Despite slightly tougher US comps in Q4, the Trauma Market ended 2017 with steady, mid-single-digit growth primarily driven from the IM Nailing segment. The strength of the IM Nailing segment has been a multi-year story as a result of trauma market leader DePuy Synthes' TFNA Nail boosting sales each quarter. Other players such as Smith & Nephew and Zimmer Biomet have followed suit touting their own hip and femur nails as growth drivers during the quarter ...
Pricing pressure continued across major categories in Orthopedics but was offset by favorable mix, with DePuy Synthes noting their US Trauma business (includes Extremities) was positive at 1.4% for Q417. Trauma Plates & Screws and External Fixation segments ended the year with stable growth.
Among the many topics covered in the Q417/FY17 Trauma Market Recap:
Combination Fixation Solutions Boost Sales
Plates & Screws and External Fixation Sustain Stable Growth
New Players in Town
Q417 Regulatory Highlights
Read the entire Market Recap including news, data and analysis*...


*This article can only be viewed by SmartTRAK subscribers to this module. For information on how to subscribe, click the button below.