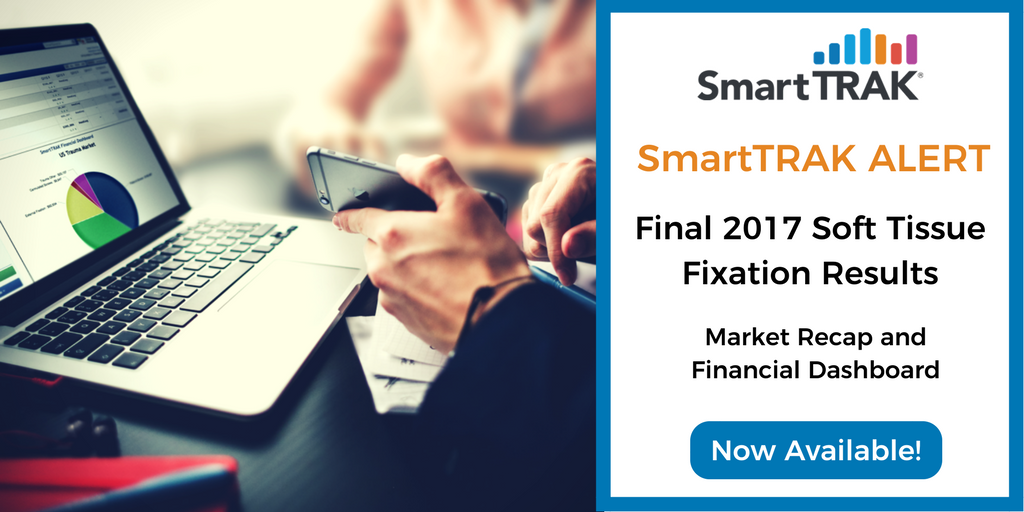 Pricing pressure and commoditization slows Soft Tissue Fixation Market but 2017 still finishes strong
SmartTRAK, the leading source of competitive life sciences intelligence used by the top ten global orthopedic & wound care companies, has published its 2017 US Soft Tissue Market Recap and Financial Dashboard.
Among the many topics covered in the Q417/FY17 Soft Tissue Fixation Market Recap are:
Slowed Growth in Hip Market
Shifts in the Meniscal Repair Market
Chipping Away at the Industry Leader
Acquisitions Drive Stryker Sports Medicine Growth
Biologic Expansion in to the Future
Q417 Regulatory Highlights
"The Soft Tissue Fixation Market continued to grow at a solid 4.2% YoY...Most notably, we saw a slowdown in the explosive growth of the hip arthroscopy market with an actual reported 2017 revenue of ..."

Read the entire Soft Tissue Fixation Market Recap including news, data and analysis*

*This article can only be viewed by SmartTRAK subscribers to this module. For information on how to subscribe, please click the button below.